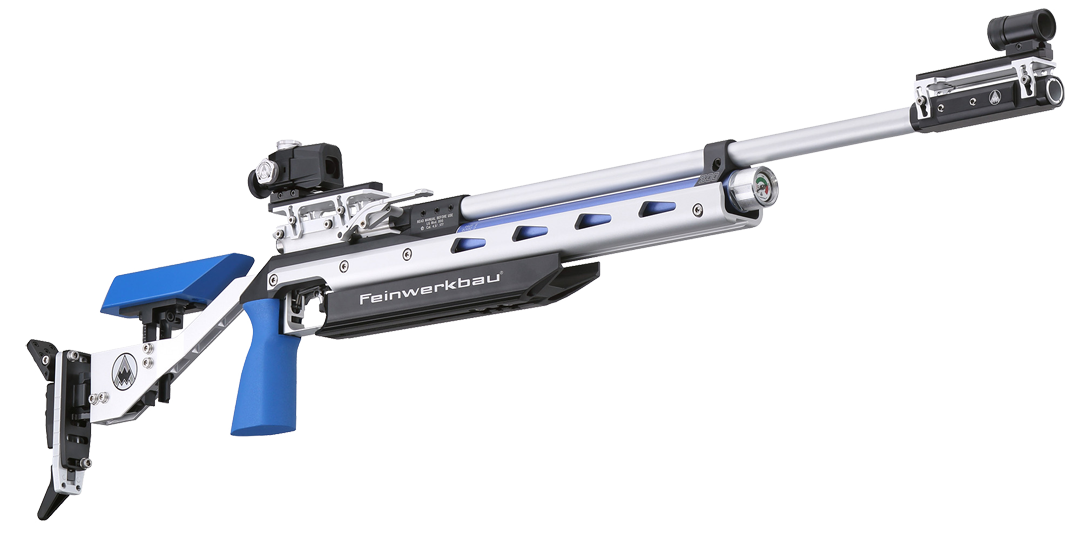 Feinwerkbau (FWB) 800 Evolution Top Blue
Description
Additional information
Reviews (0)
Description
The Feinwerkbau 800 Evolution Top is heavy on features but light on price. The FWB 800 Evolution top has many similar features of the 800
Evolution, but slightly more weight, greater overall length, and more adjustable sights. The 800 Evolution top has FWB's legendary action nestled in a slim
aluminum stock. No shooter is going to be able to get that perfect shot unless they are completely comfortable with the gun. To help with that,
Feinwerkbau has added the following adjustable features:
Trigger-pull is adjustable from 30 to 60 grams and from 60 to 150 grams
4×4-vario-sight adjustable sight riser
20 click match rear sight and 22mm front sight
Completely adjustable cheekpiece
Aluminum adjustable butt pad
Adjustable ambidextrous grip
Height adjustable handrest
Removable compressed air cylinder with manometer
Ambidextrous aluminum stock
All these features are exactly what a shooter needs to win that Olympic gold metal or to hone their shooting skills. The sleek features are sure to keep
you in the spotlight on the shooter's bench.