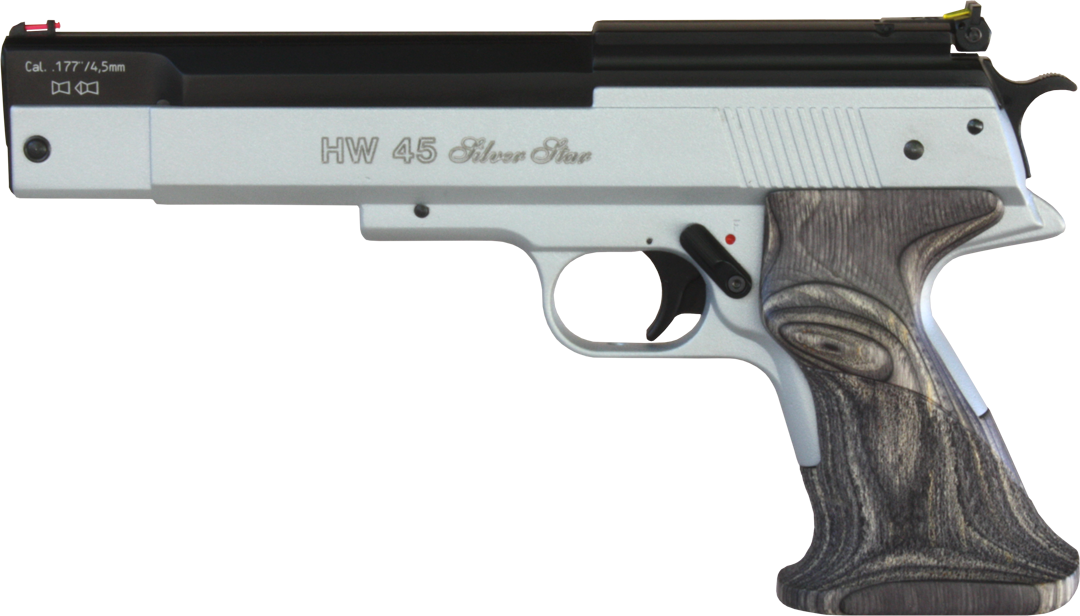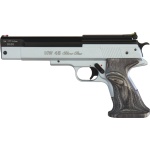 Weihrauch HW45 Silver Star .22
Description
Additional information
Reviews (0)
Description
One of the most powerful air pistols. Its modern and compact design
relates to one of the most famous service pistols in the world. You can
choose between two velocities without pumping, using the two-position
spring piston system. Precision adjustable 2-stage trigger, micrometer
fiber-optic rear sight adjustable for windage and elevation, 11mm
dovetail rail to accept scope, and building on the HW45 platform, the
HW45 Silver Star incorporates the duo tone finish with a silver frame
and black upper assembly. To finish it off, the Silver Star has a
laminate match grip with contoured lines for comfort and support.