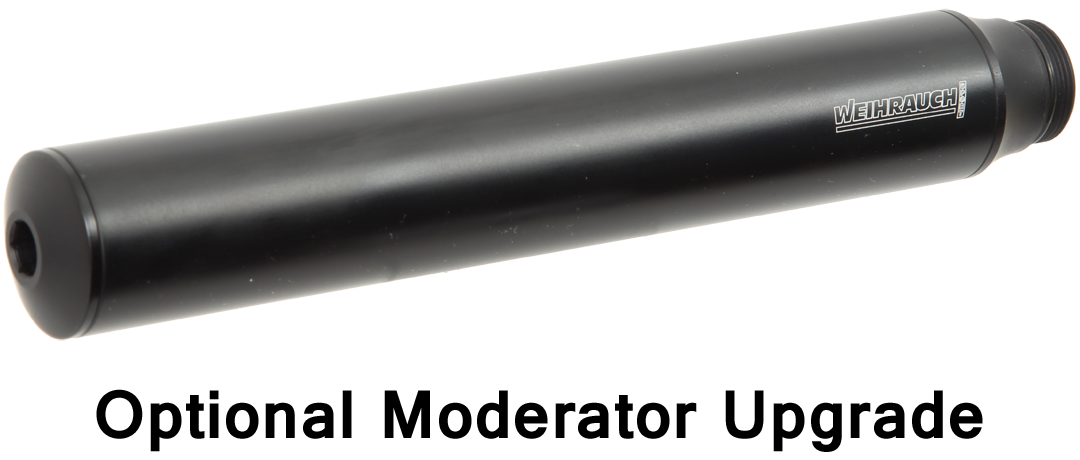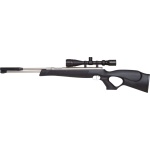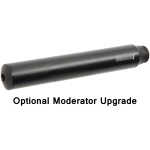 Weihrauch HW97K Synthetic Stainless Look
Description
Additional information
Reviews (0)
Description
The HW97 air rifle is a superbly accurate, fixed barrel air rifle from
the worlds' finest, as well as one of the oldest, German airgun
manufacturers. The 97's action is an engineering masterpiece with a
fixed barrel sliding breech design. This design allows for easy access
to loading as well as total rigidity for accuracy with a scope. Sights
are not provided, as the precision of this fine arm would be wasted
without quality optics. Cocking the air rifle requires but minimal
effort from the under-lever design. The HW97 action has the same
receiver assembly as the HW35; a single block of milled steel
beautifully polished and blued with the scope grooves directly milled
into the receiver. The firing behavior of the 97 is very smooth with
little vibration and recoil; this is very advantageous to target
shooters for the best follow through resulting in more hits. The trigger
is the world famous "Rekord" match grade unit; the best two-stage
adjustable trigger available.The HW97 Stainless Synthetic air rifle is
the ultimate in all-weather designs for field target use. The durable
Stainless-look metal finish makes the rifle more resistant to moisture,
while the advanced synthetic ambidextrous stock design is resistant to
moisture and temperature variances. Besides being durable and weather
safe, the HW97 Stainless Synthetic is just plain attractive and is sure
to turn some heads while at the range or in the field competing! The
cheek piece sets the eye in proper position for a scope, increasing
accuracy by cutting down on parallax error. As an added touch of style,
the HW97 is finished off with a blued muzzle brake that enhances the
appearance and increases stability to the shooter. The HW97 is the
premier choice for the target shooting, bench rest, field target, or the
sportsman hunting small game.