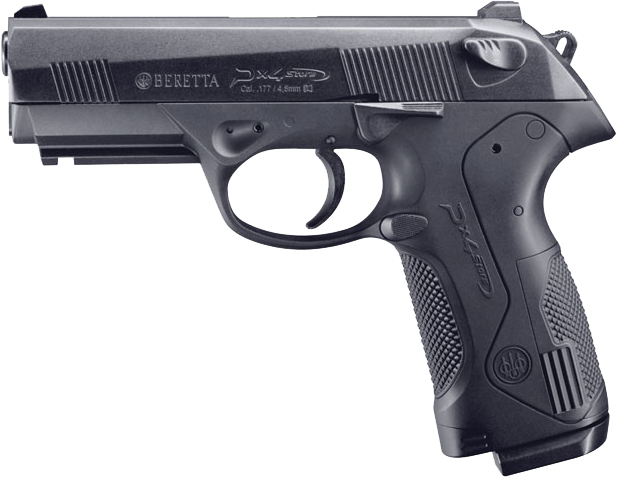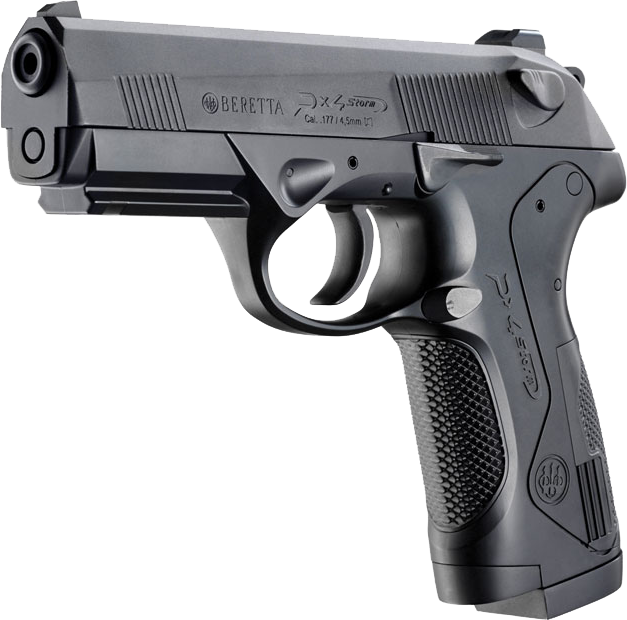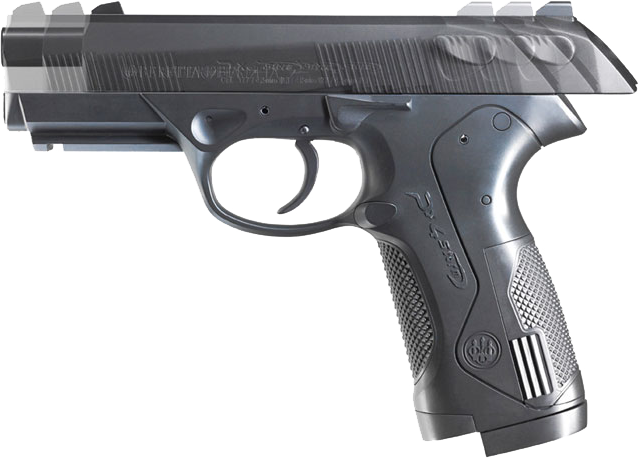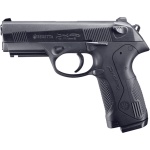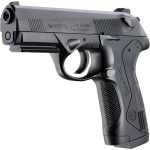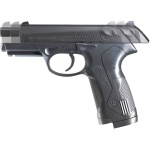 Description
Additional information
Reviews (0)
Description
The Px4 Storm air pistol is not only a BB gun, but a pellet gun as well. It will shoot
either projectile from its revolutionary dual-ended magazine. This 16-shot repeater will have you shooting as fast as you can pull the
trigger. There's an 8-shot rotary clip on one end of the stick mag, and another one at the other end. Since it shoots BBs or pellets, you'll
have more flexibility with ammo choice. A 12-gram CO2 is easily loaded into the grip and gives you plenty of shots before you need a refill.
There's even an accessory rail under the barrel. Like the handgun, it has real blowback action, it really kicks, giving you a feeling of power
that most airguns only hope to achieve! Once you start shooting, you won't want to stop, so get lots of RWS pellets, BBs and Walther CO2.
Innovative Dual-ended magazine
Shoot Pellets AND BBs
Replica look and feel
Real Slide-kicking action
Drop out magazine adds realism
Weighs the same as the actual Px4
CO2 compartment hidden in the grip
Integrated accessory rail
Additional information
Availability
Now available in-store at
15608-B Graham St Huntington Beach 92649


Powered With Oliver Pos