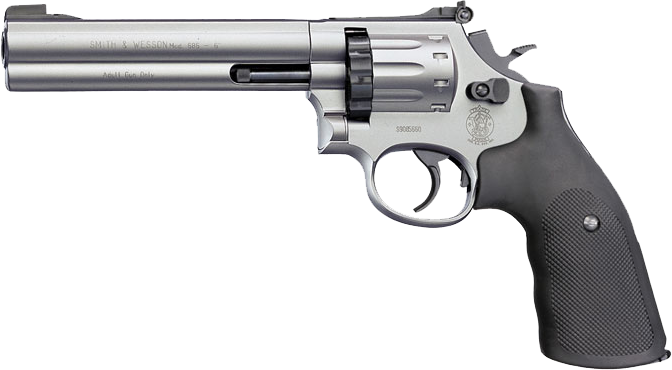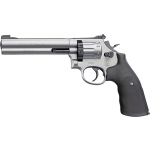 Smith & Wesson Nickel Revolver
Description
Additional information
Reviews (0)
Description
The Smith & Wesson
CO2 pellet revolvers are complete duplicates of the legendary Smith
& Wesson 357 in both weight and handling. Available with 6-inch
barrel length and a 10-shot magazine that swings out for easy and
realistic loading and replacement. This is one of the most smooth,
accurate, and powerful CO2 pistols available. Comes in a foam-lined
plastic gun case.
Replica of S&W 357
10-shot capacity rotary magazine
2 magazine included
Smooth 2-stage trigger
Authentic revolver action
Rubber grips conceal the CO2 compartment
Powerful, Smooth, and Accurate