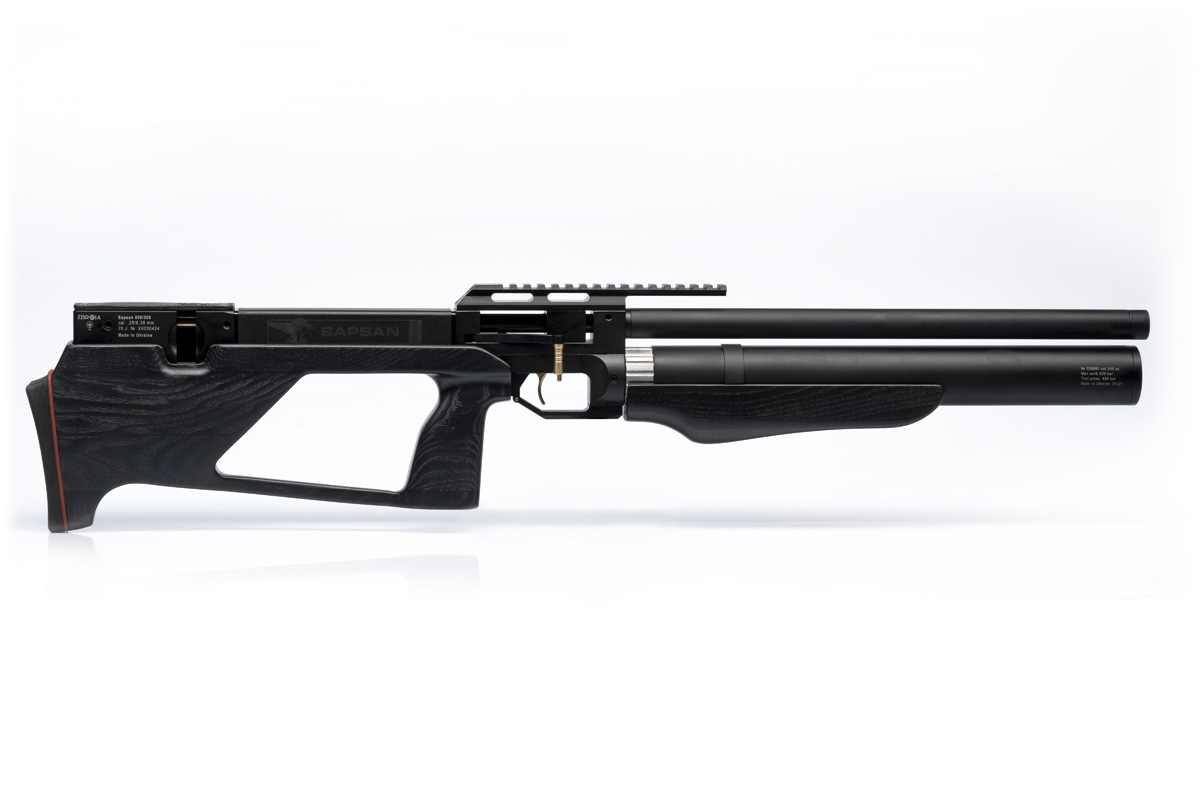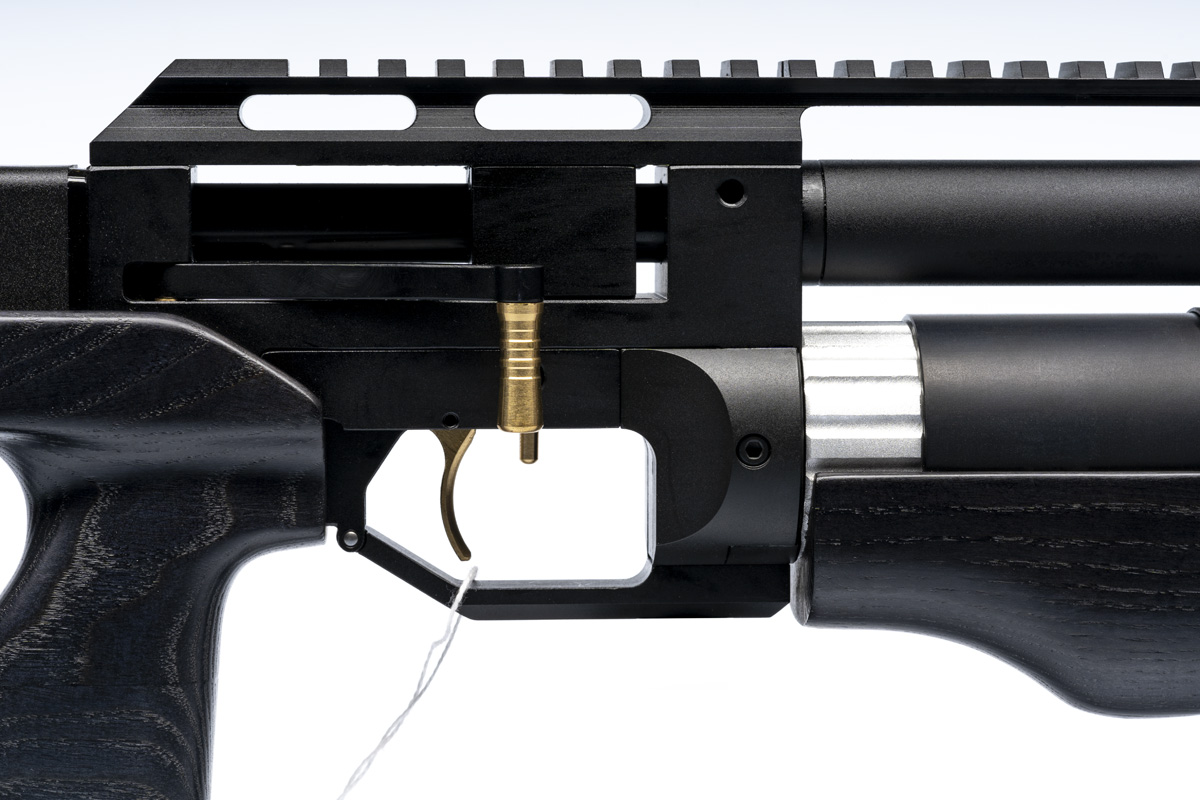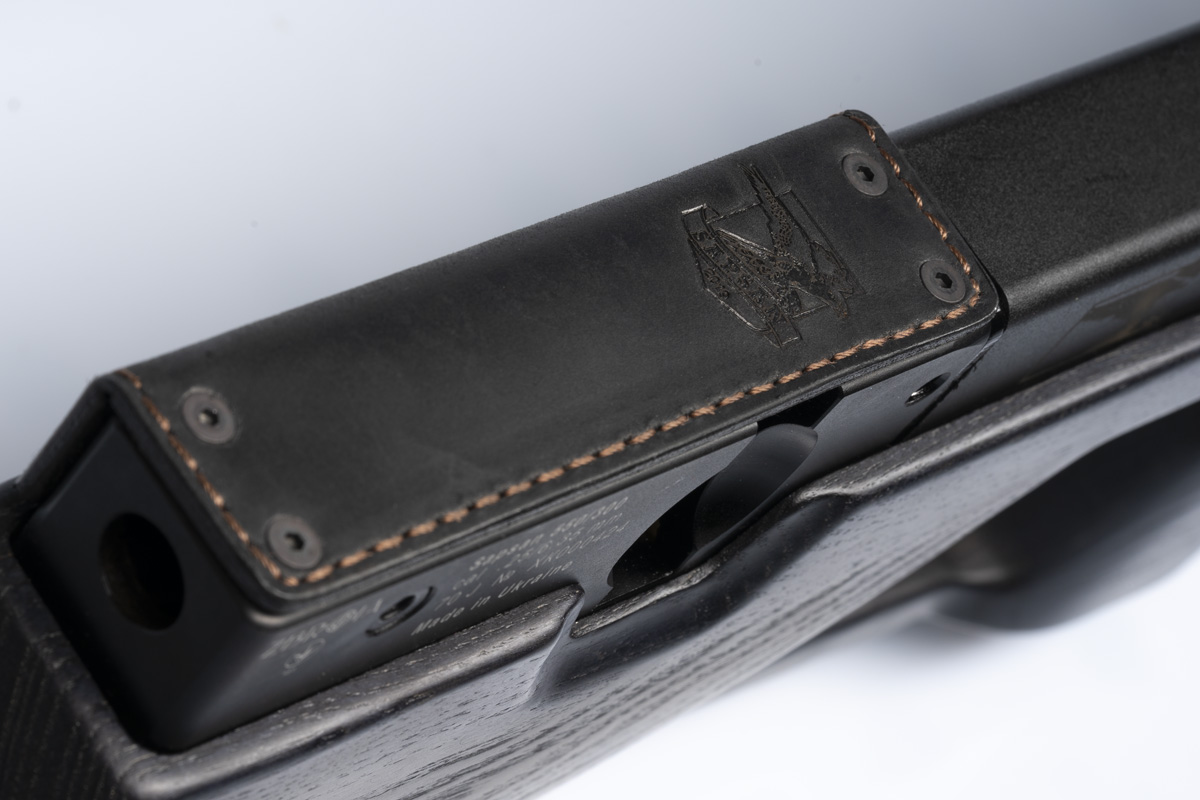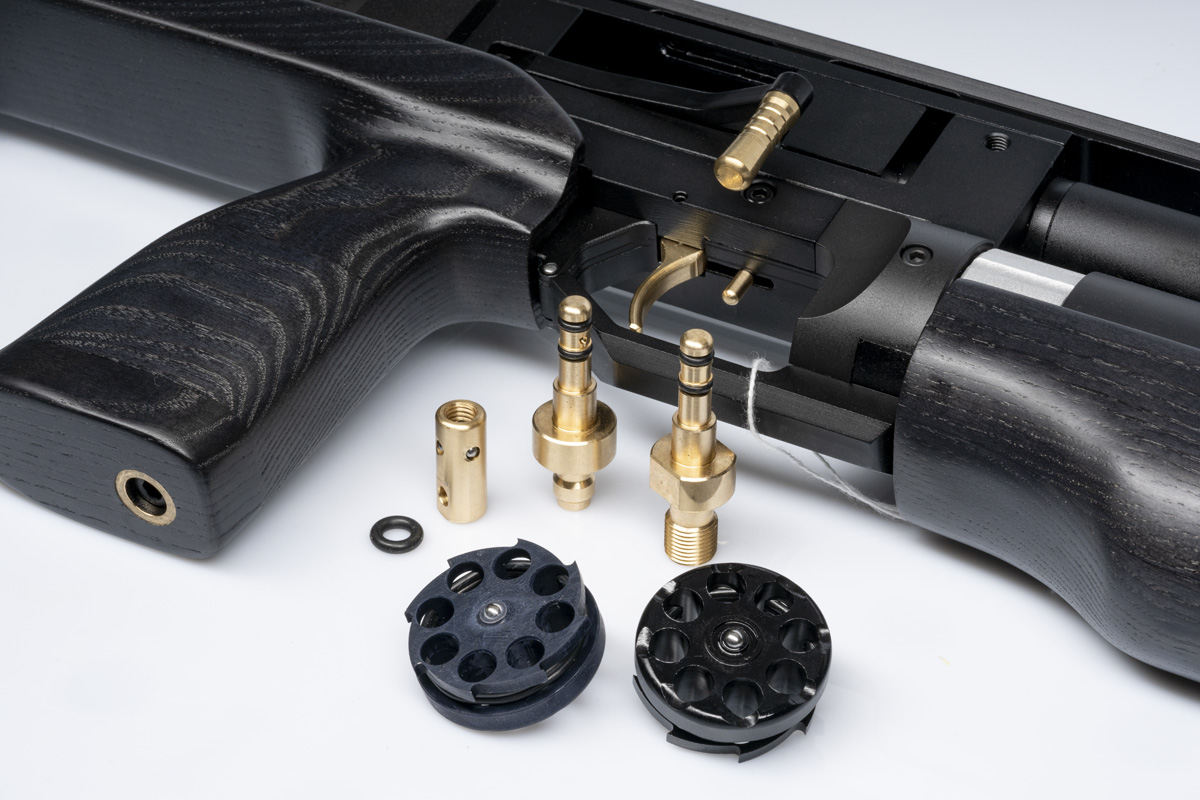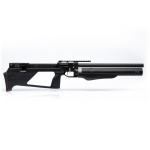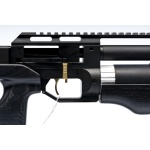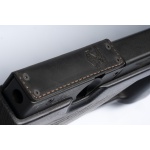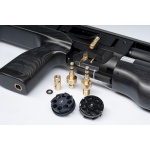 Description
Additional information
Reviews (1)
Description
The Sapsan (Peregrine Falcon) is considered to be the fastest bird of prey on Earth, reaching speeds of up to 200 mph, whilst accurately and precisely targeting its prey. Zbroia have carried this symbol forward with all-new hard-hitting PCP rifle by ZBROIA.
The Sapsan has 2 types of sound moderators, which in a combination with a shrouded barrel keep the gun exceptionally quiet.  The conveniently located cocking lever is easy to use, allowing for lightning-quick shooting.
The two-part stock is incredibly well designed, utilizing a mixture of ash wood, leather cheek piece and synthetic polymer to keep the gun comfortable and lightweight. The Sapsan is fitted with a top-mounted rail for scopes, and the 2 stages trigger is machined for incredible accuracy.
The rifle is available with a barrel length of 450 mm or 550 mm in combination with high pressure reservoirs (max 300 bar) of 220 or 300 cc. Calibers available are 4.5, 5.5 and 6.35 mm achieving energy output from 7.5 J up to 70 J.
***Our Models include 300cc reservoir along with moderator***
№
Name
Model
Total Length, mm
Width, mm
Height, mm
Barrel Length, mm
Reservoir Volume, cc
Calibre, inch
Magazine Capacity, pcs.
Weight, kg
Maximal Energy*, J
1
Sapsan
450/220
700
48
185
450
220
.177
.22
.25
10
10
8
2.9
30
44
2
Sapsan
550/300
810
48
185
550
300
.177
.22
.25
10
10
8
3.2
35
44
70
Additional information
| | |
| --- | --- |
| Brand | Zbroia |
| Barrel Length | 450mm, 550mm |
| Caliber | .177, .22, .25, .30 |
Availability
Now available in-store at
15608-B Graham St Huntington Beach 92649


Powered With Oliver Pos