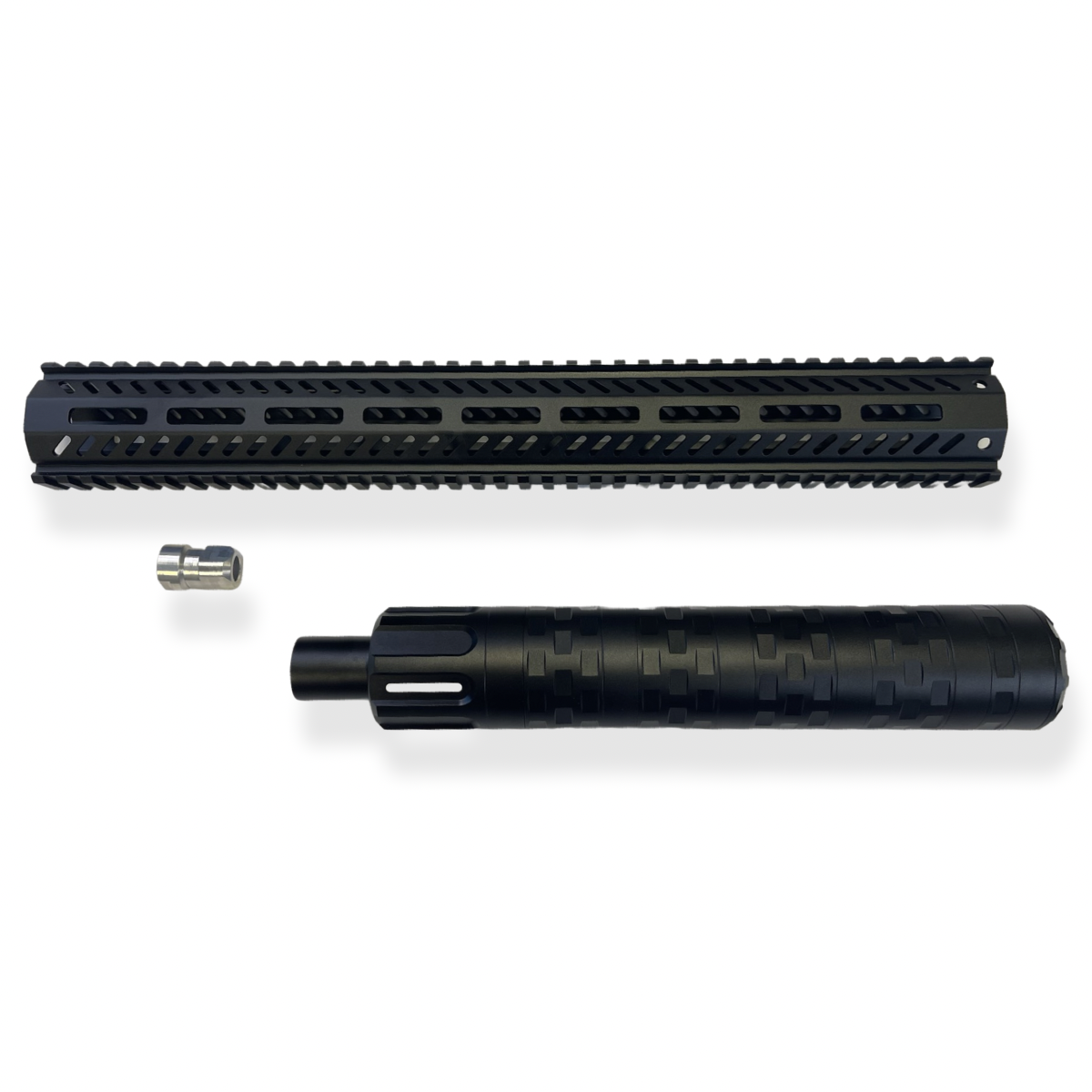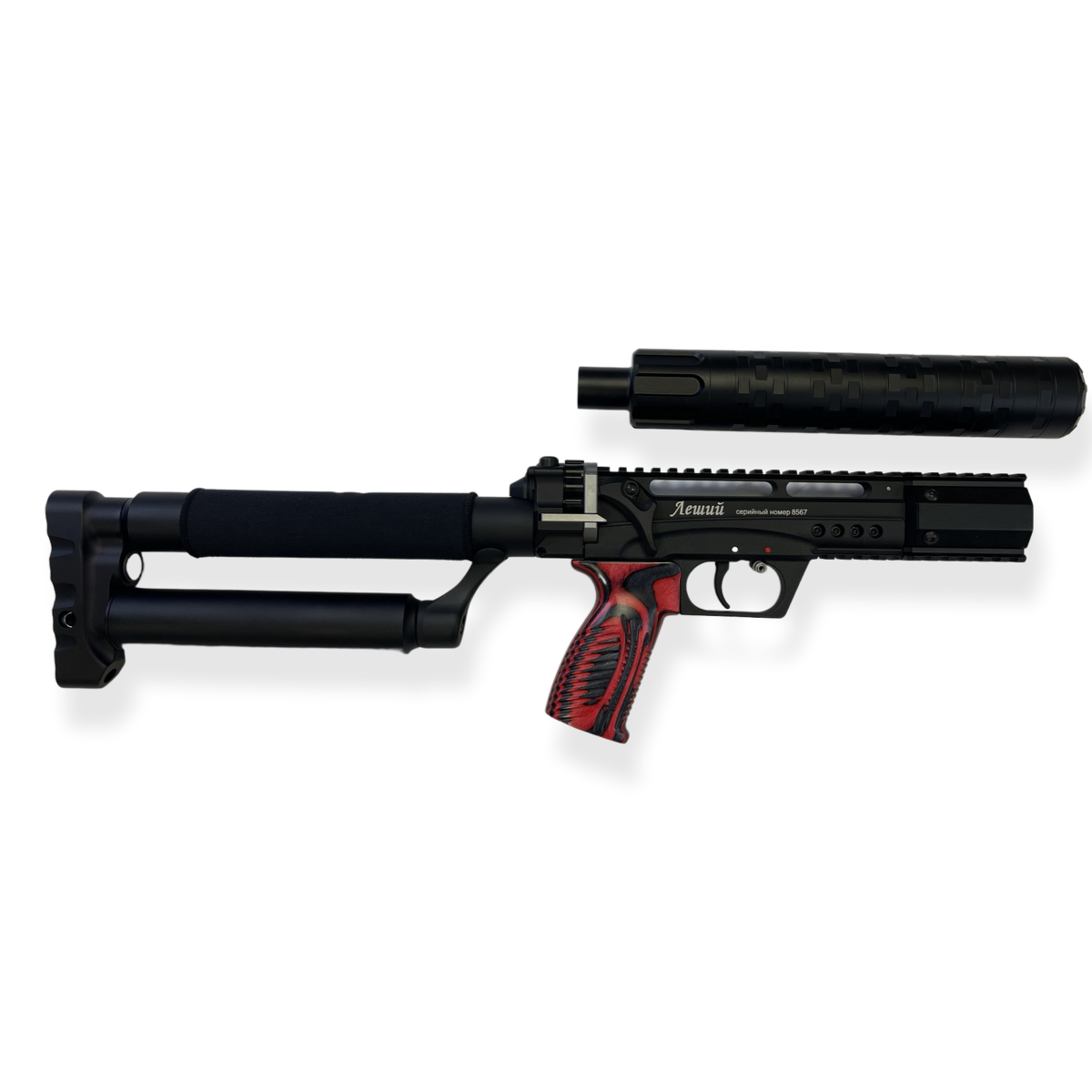 Behemoth TRI-LUG Silencer w/ Picatinny Rail – EDgun Leshiy 2
Description
Features:
TRI-LUG Quick-Detach
4 section, 3 baffle Behemoth Silencer
Aluminum M-LOK Handguard
Offered in three lengths

250 MM 2.75 Inch
350MM – 6.5-inch Handguard
450MM – 10.5 Inch Handguard
600MM – 16.5 Inch Handguard

Retrofits any EDgun Leshiy 2
Calibers
The Behemoth TRI-LUG quick detach silencer is a significant step forward in airgun silencers. Most systems use recycled technology from firearm designs, and the Behemoth TRI-LUG took a different approach. The EDgun Leshiy, with its direct high flow valve, had proved challenging to make backyard quiet with the gun running at full power. EDgun tested several designs, including sound-dampening felt and wool. Russian winter boot (valenki) felt wool liner proved to be the secret sauce we needed to develop the Behemoth and make what we think is the most effective silencer on the market today. The Behemoth reduces not only the DB reading but also the pitch, a critical factor in what people and animals perceive as "loud". The other innovation found in the Behemoth is the one-of-a-kind TRI-LUG. The TRI-LUG only requires 1/6th of a turn to attach and detach. The TRI-LUG is a positive lock-up; now, the shooter can quickly reduce the gun's overall length. Your favorite airgun will again fit in your factory-provided case and allows for rapid deployment.