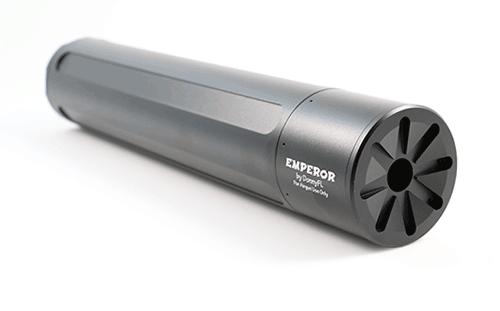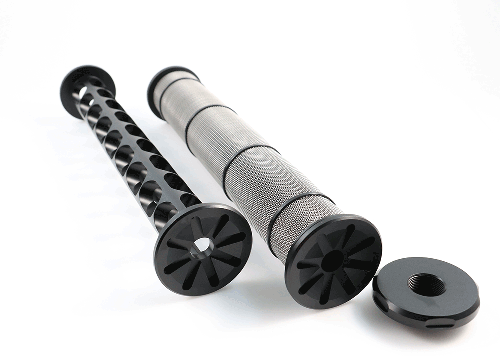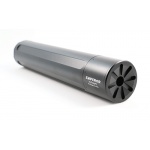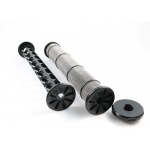 DonnyFL Emperor V3 2″ x 10.5″
Description
Additional information
Reviews (0)
Description
This Emperor is for the serious high powered air gunner. This version has a mono-core design and allows you to screw on an optional 6.5 inch extender to make it even quieter.
Features:
compatible with .22, .25, .30, .308, .457 and .50 caliber.
Please note: does not come with adapter, please look in our adapter section for the specific adapter for your air rifle.
End caps for 1/2 x 20 UNF, M18x1 (big bore), M20x1 (FX Impact/Wildcat)
Precision CNC'd
Comes pre-wrapped in felt and stainless steel mesh.
Machined grooves on the outside for easy handling.
Made with 6061 Aluminum, will not work for firearms.
*Airgun use only, will not ship outside of the US
*Note: If you're shooting .357 cal and above on high power or breaking the sound barrier (1,125 fps) please do not expect mouse fart results. The gun is pushing a tremendous amount of air. It will however allow you to enjoy shooting without the aid of hearing protection.
Additional information
| | |
| --- | --- |
| SKU | |
| Brand | DonnyFL |
| Caliber/Endcap | .22 | .25 | .30 – 1/2×20 Endcap, .22 | .25 | .30 – M14x1.25 Endcap, .22 | .25 | .30 – M20x1 Endcap, .308 | .357 – M18x1 Endcap, .45 | .50 – M18x1 Endcap |
Availability
Now available in-store at
15608-B Graham St Huntington Beach 92649


Powered With Oliver Pos