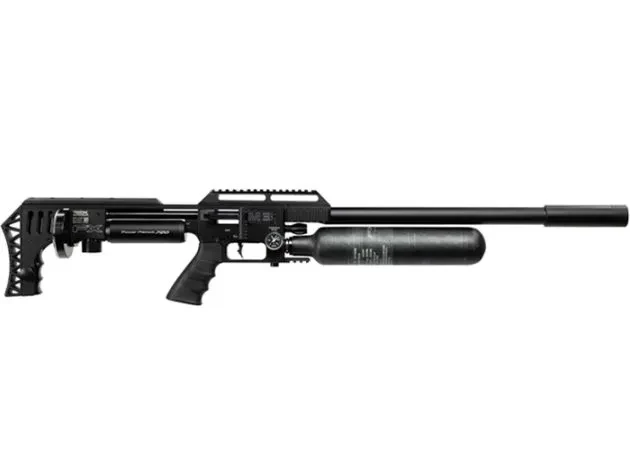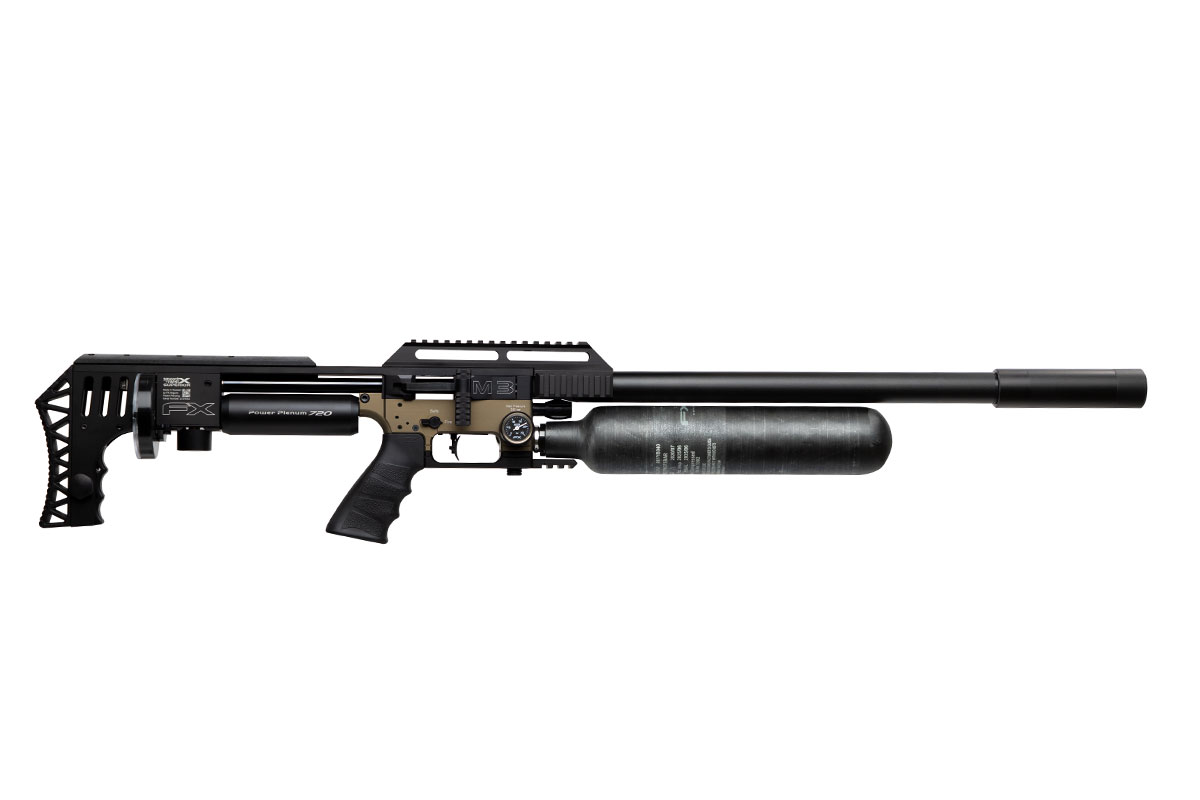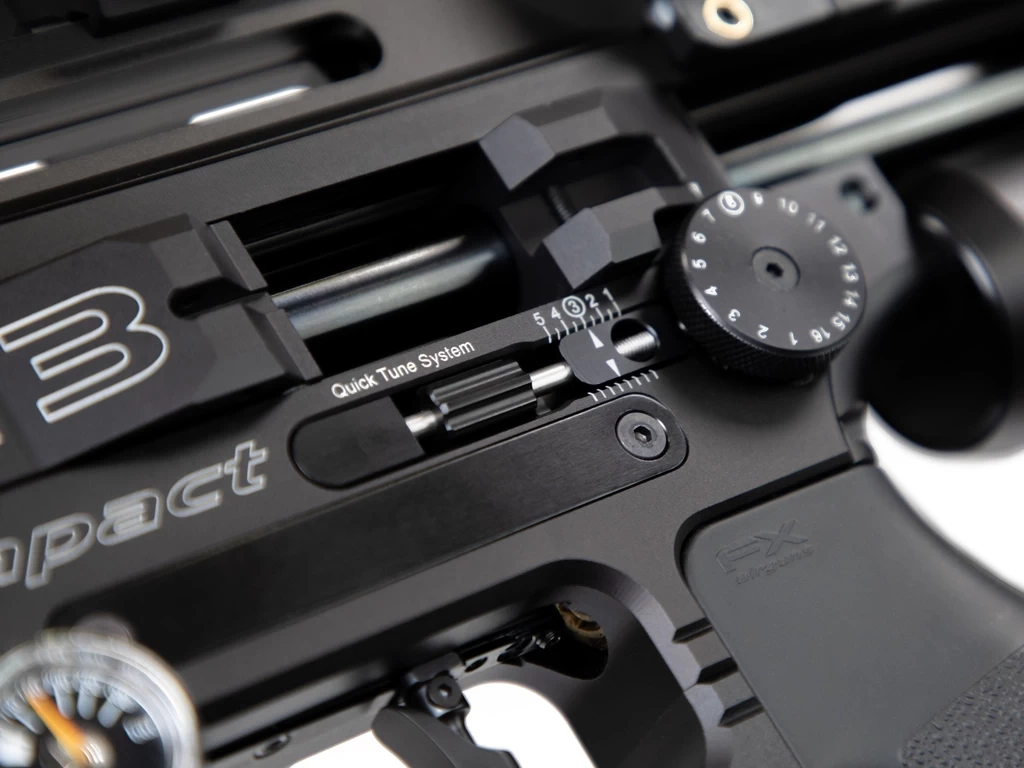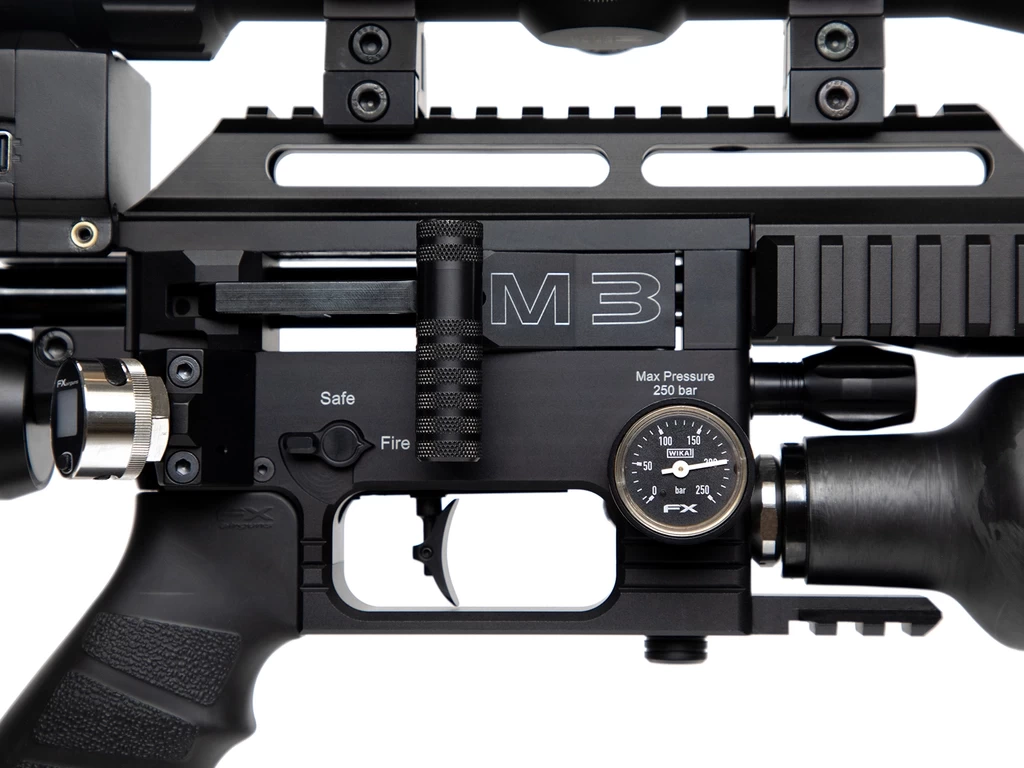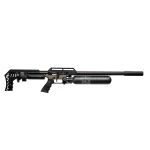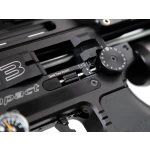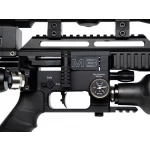 Description
Additional information
Reviews (0)
Videos
Description
We bring to you… the brand new, seemingly out of nowhere, FX Impact M3, not the MKIII but the M3 (must be a marketing decision). This new arrival is so exciting, bringing things we've asked for forever, to things we never knew we needed!
For starters we get something I've wanted forever, the ability to have the cocking lever on the right OR the left side.  Being able to cock with the left hand with your trigger finger never needing to leave its position, is amazing for those rapid fire, or really any, situation.  Along with that new ambidextrous design, they've shortened that cocking lever throw roughly 1/2″, so your shots can be that much quicker while still retaining that buttery smooth action.
The M3 now has dual regulators, one for the initial regulation out of the tank and then the main regulator that regulates the air that actually propels your round.  You might be asking "why would I need two regulators?" Well the answer to that is pretty simple, and a bit complicated.  The main benefit is to save your regulator from wear and tear, the first regulator lowers the initial pressure down for something more manageable for the main regulator to deal with, which was the main reason you couldn't (or shouldn't) use a 300 bar bottle on the front of the previous Impacts.  The next benefit you might have guessed, is the ability to move from a 250bar tank to a 300 bar tank, more shots per fill!
Gone are the days of A-E 1-5 settings and FX brought in the simplified power settings of 1-16 on a dial, so much simpler.  Also gone are the days of having to adjust your hammer spring tension with a 1.5mm Allen key, that would slip around and scratch up that pretty finish.  In its place is an innovation that will please anyone planning on tuning their own gun, a thumb adjustable screw!
FX have improved an already near-perfect air-rifle, with the things listed above along with the larger power plenum, genuine WIKA gauges and so many available upgrades that were just not possible on the previous versions.  FX will be releasing new upgrades for this M3 soon, like the ability to move your main regulator from the rear, downward facing location, to the right side of the body, angled at 45° behind the trigger, facing the shooter.
There are a couple of different editions of this rifle:
Impact M3 Compact:
25″ Long & Weighs 6.1lbs
500mm Barrell
300cc Carbon Fiber Tank
Impact M3:
34″ Long & Weighs 6.85lbs
600mm Barrel (.177 is a 500mm barrel in a 600mm shroud)
480cc Carbon Fiber Tank
Impact M3 Sniper:
38″ Long & Weighs 6.95lbs
700mm Barrel
Capable of 124 ft/lbs of energy in .30 cal
580cc Carbon Fiber Tank
Impact M3 .35 Caliber: (available on this product page by selecting 800mm barrel)
42″ Long & Weighs 7.1 lbs
800mm Barrel
Capable of 155 ft/lbs!!!!!!
580cc Carbon Fiber Tank
All editions here at Topgun-Airguns have options available to any edition:
Digital main regulator gauge (as seen in the video)
Donny FL Suppressor
Element Optics Scope
Topgun-Airguns 300bar/580cc bottle (thanks to the dual amp regulators)
Purchase any combo with a scope and a tin of ammo, we'll mount and sight in your scope for ya
***DOES NOT COME WITH SCOPE UNLESS ADDED AS AN OPTION***
Additional information
| | |
| --- | --- |
| Brand | FX |
| Caliber | .22, .25, .30 |
| Color | Bronze, Black |
Availability
Now available in-store at
15608-B Graham St Huntington Beach 92649


Powered With Oliver Pos