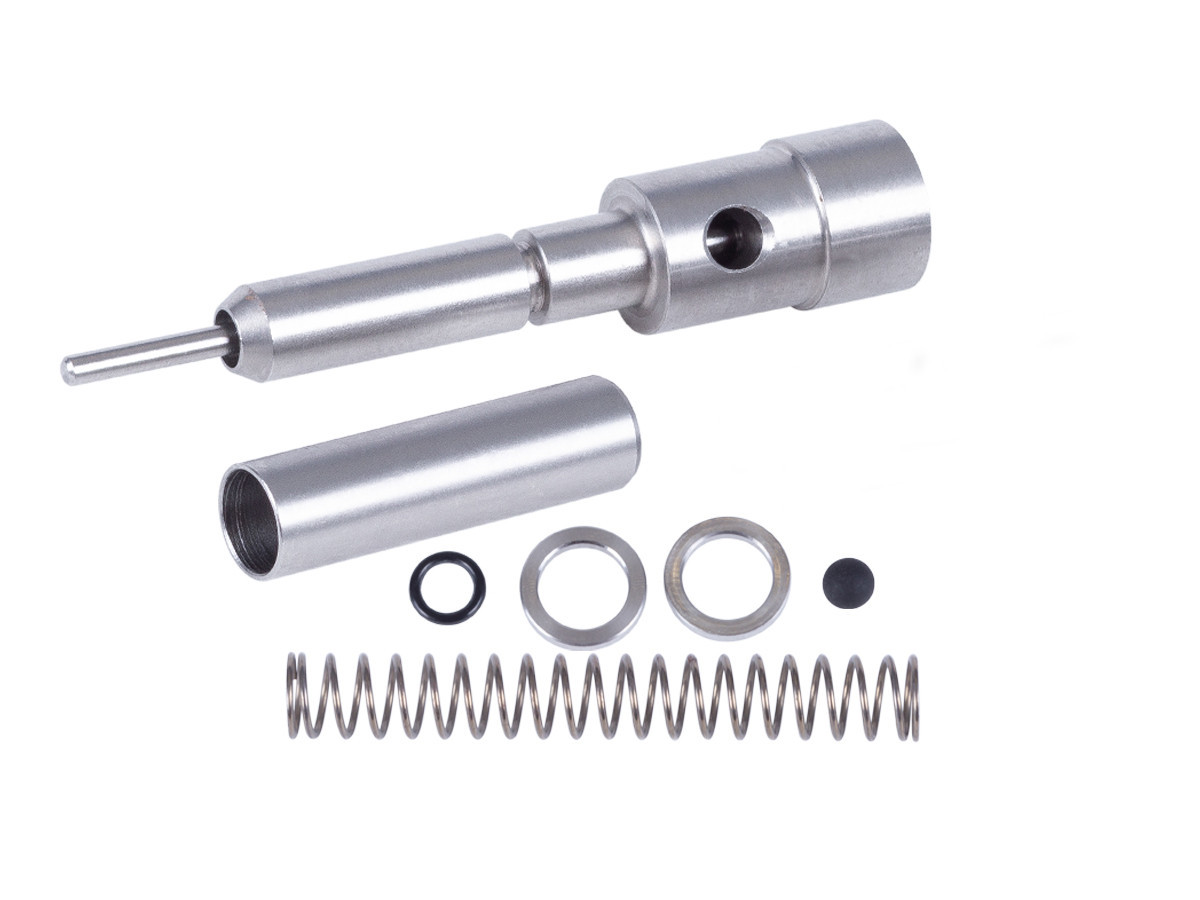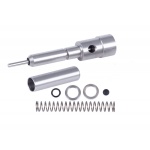 Description
For FX Impact owners looking to get the very best performance when shooting slugs, the Slug Power Kit is just the ticket. An adjustable pin probe allows for better air flow and adjustable seating depth for your slugs. In addition, the kit comes with two hammer weight spacers and a lighter valve return spring. This allows you to get more velocity from your Impact and push slugs at the speeds they shoot best at.
FX Impact Slug Power Kit Features:
.22 caliber adjustable pin probe with .25 caliber sleeve
Lighter valve return spring – allows valve to stay open longer
Two hammer weight spacers – allows more hammer spring compression and added hammer weight
.22 caliber velocity increases between 35-55 FPS
.25 caliber velocity increases between 50-80 FPS
When installing this kit on an Impact M3, the spring and rubber ball do not need to be used.