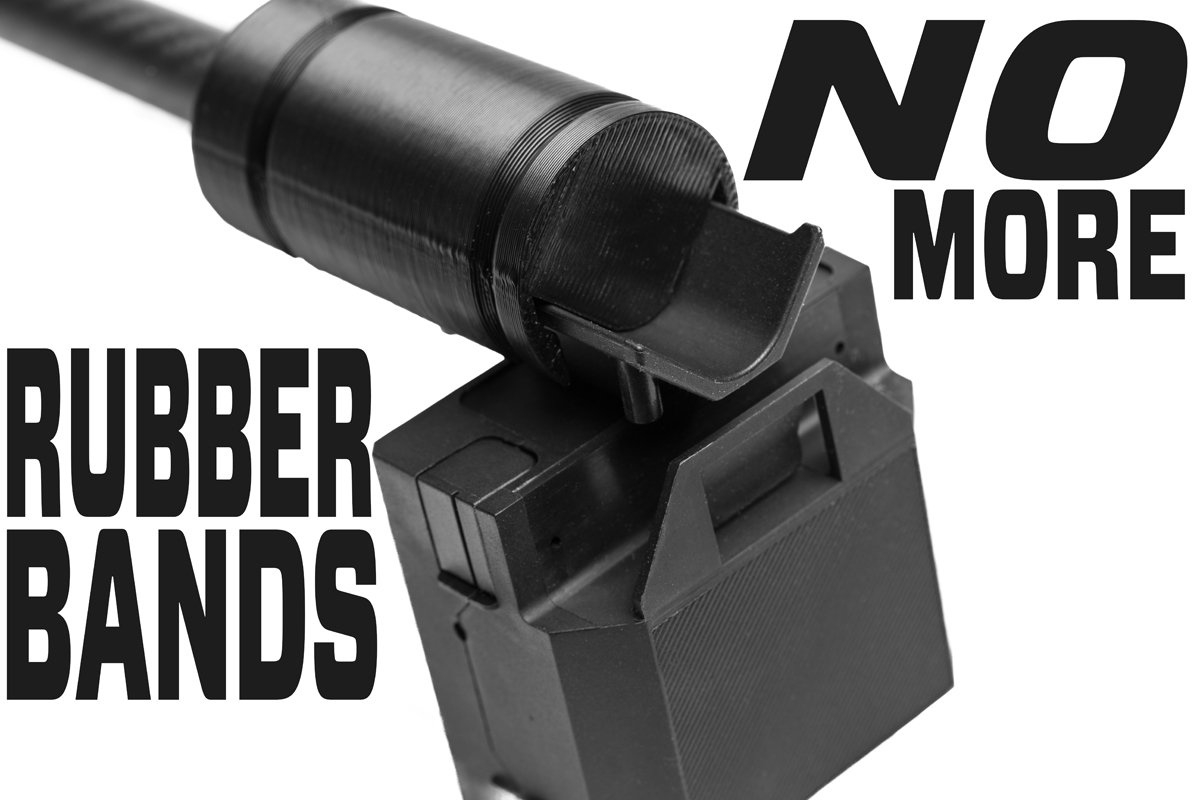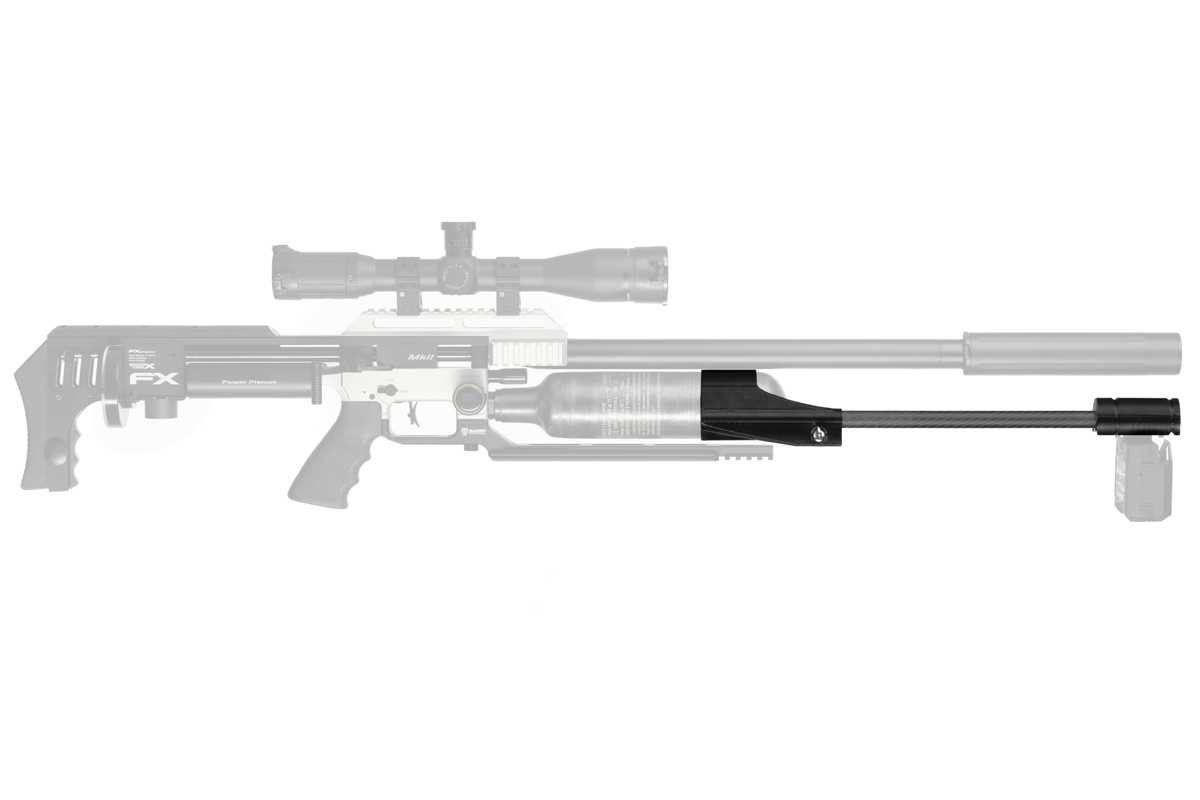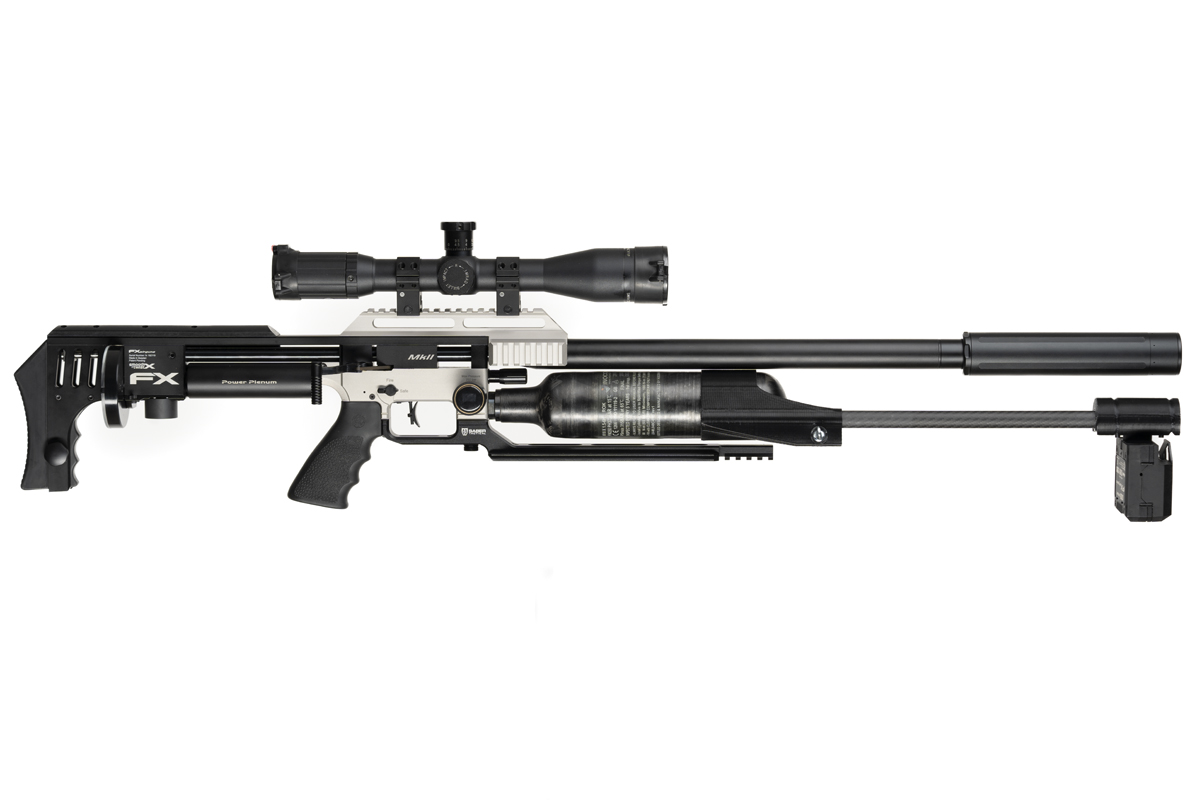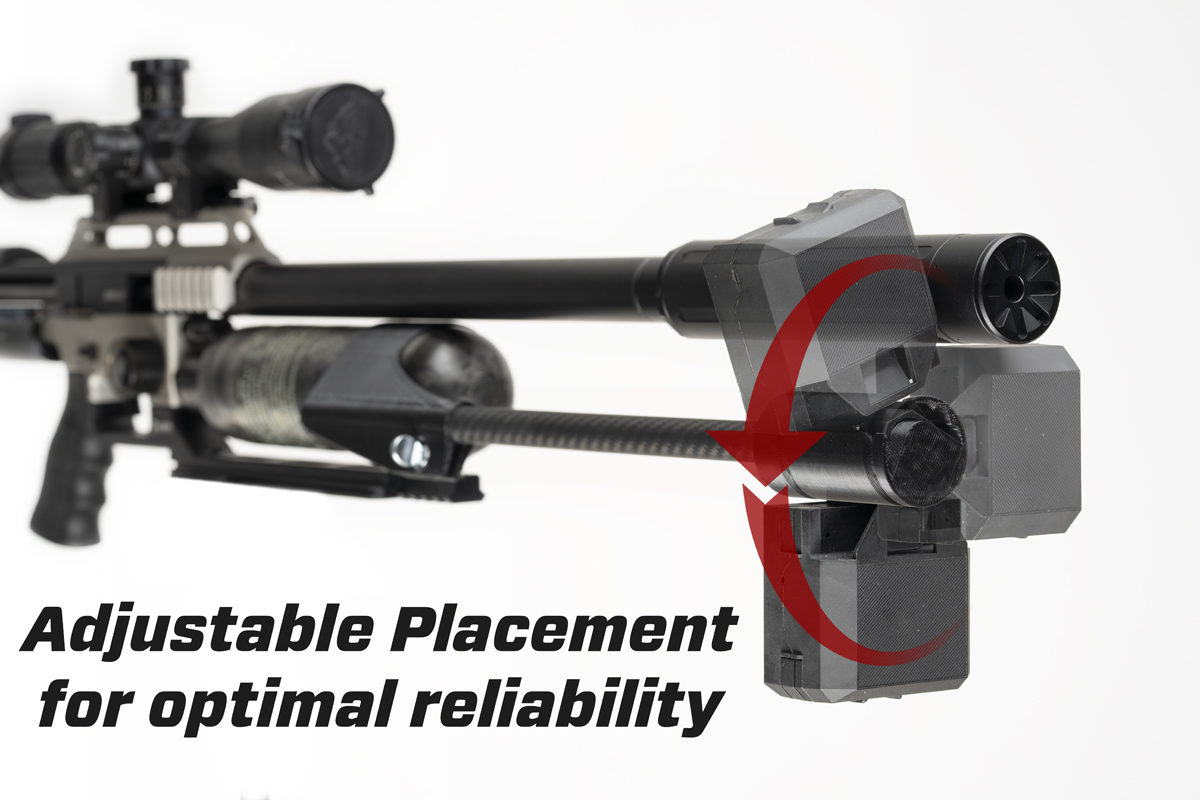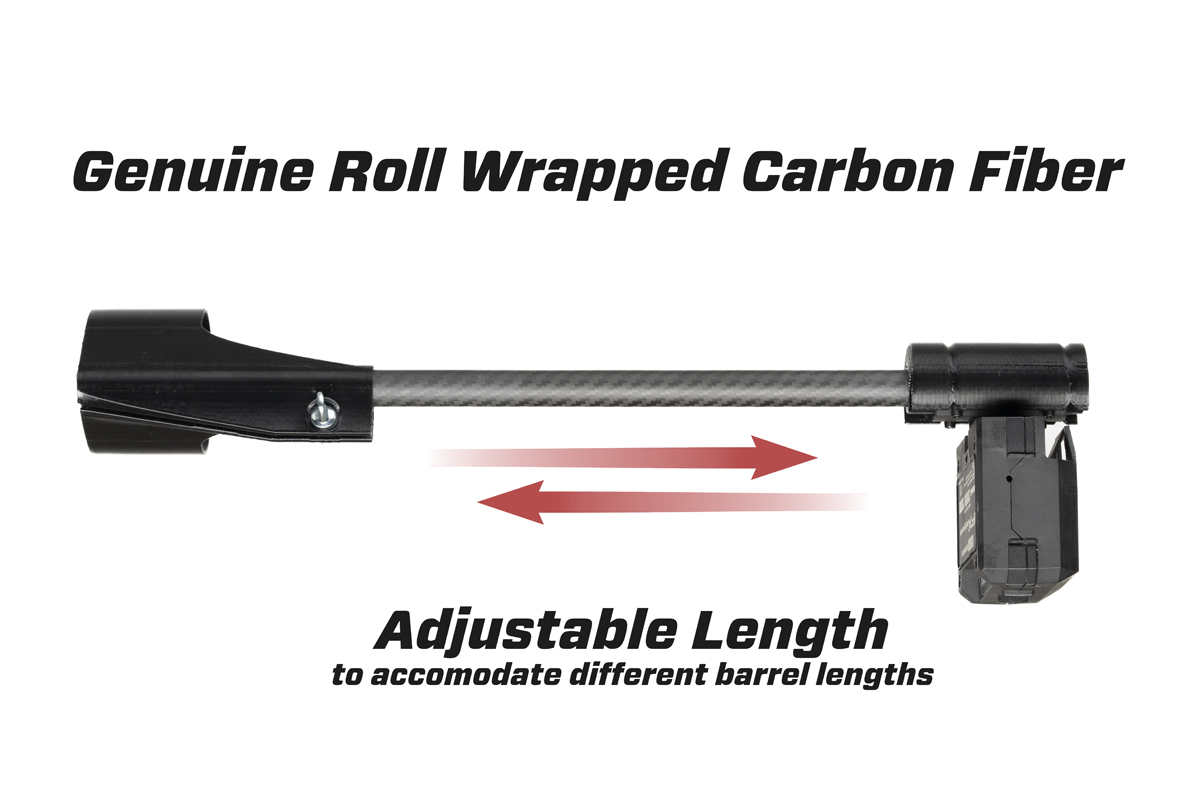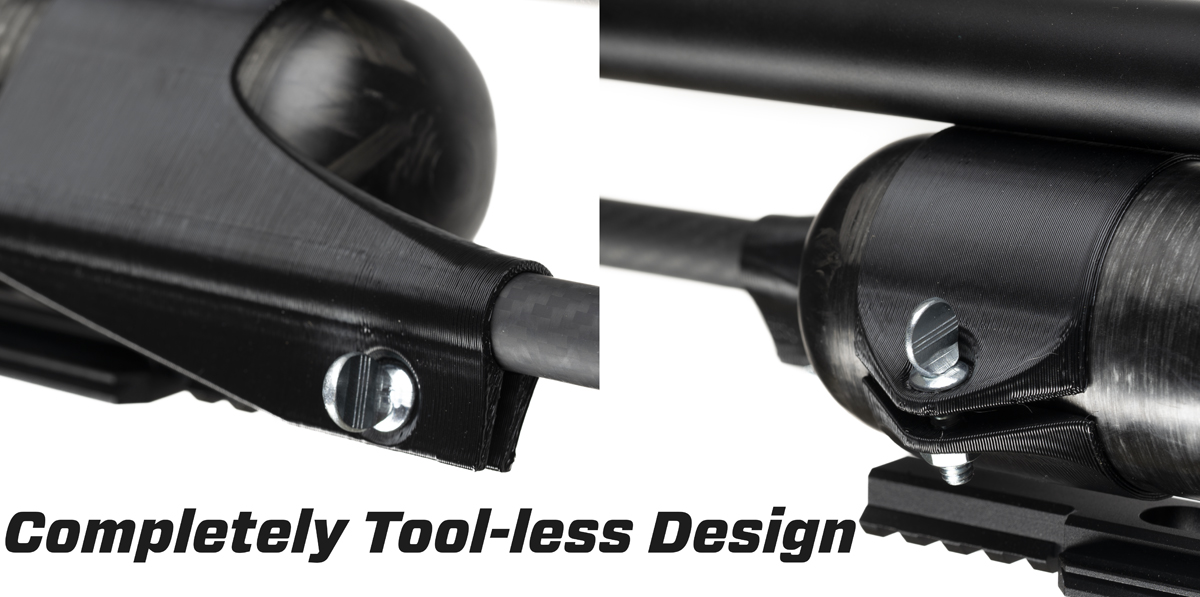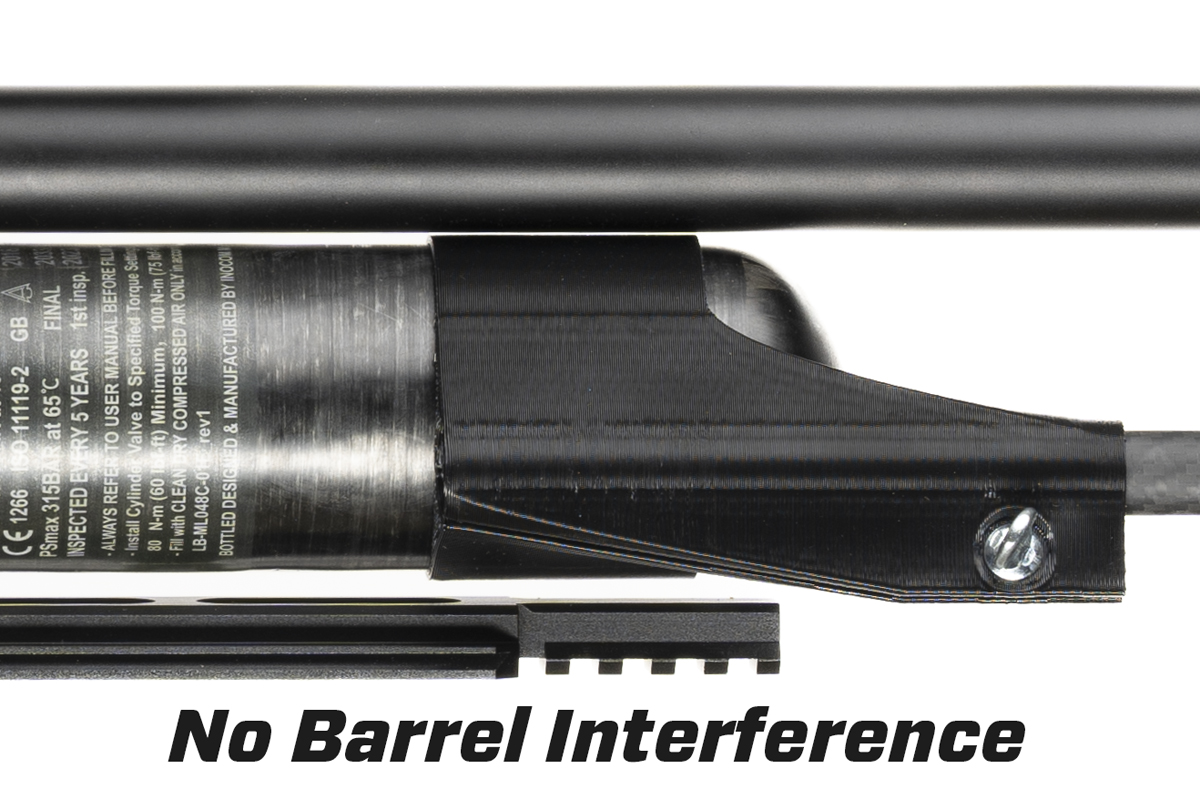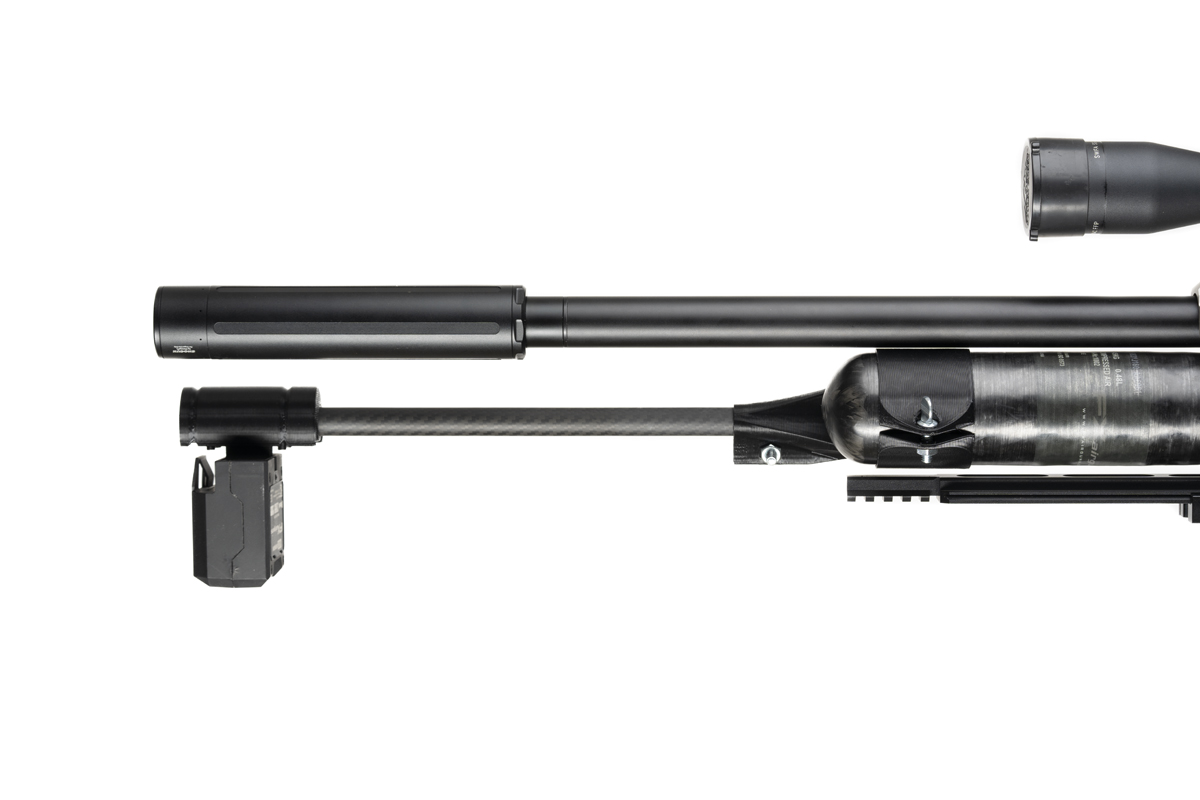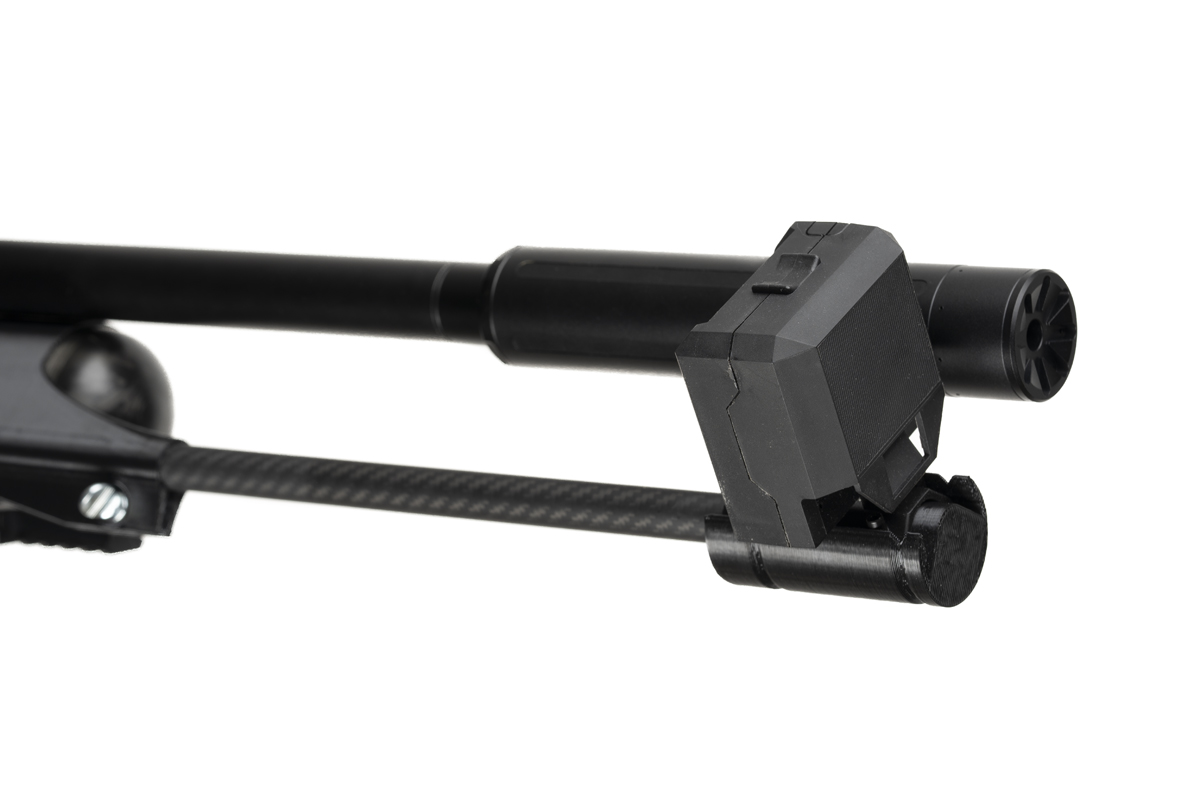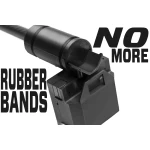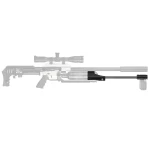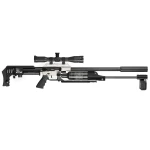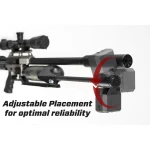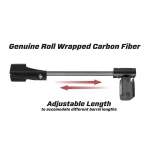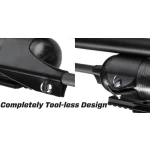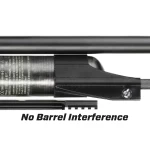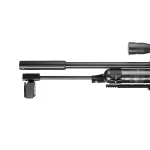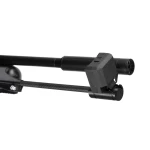 Description
FINALLY a product that stops you having to use rubber bands on the FX Radar.  We got absolutely fed up with dealing with rubber bands so we designed a product that not only gets rid of them, but provides additional functionality, all while needing ZERO tools.  This mount for the FX Radar is adjustable forwards and backwards to accommodate all barrel lengths.  The head is also adjustable to rotate towards or away from the barrel.  Placement is important with the FX Radar and this helps you find that sweet-spot that reads your shots.  The Rod is real roll wrapped carbon fiber.
As well as getting rid of the rubber band shenanigans, this also allows you to rigidly mount this to your airgun without changing your point of impact and/or the harmonics of your barrel.  The added weight on the end of your air rifle will change its POI (point of impact) as well as possibly throwing off the consistency of your shots, this kit eliminates all of that allowing you to not only be accurate with your shots but measuring their speed at the same time.  Gone are the days of shooting rounds just to measure your speed, and THEN shooting your target shots.
This will fit any of the removable bottles on FX Guns and may work on other guns that have a typical removable air bottle like the one on the FX Crown and FX Impact.  Works on both the steel and the carbon fiber tanks.