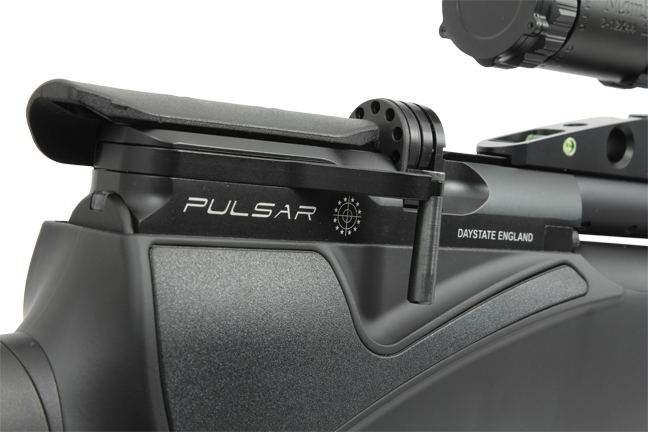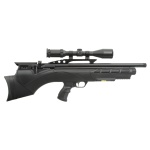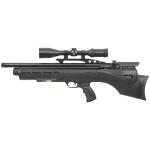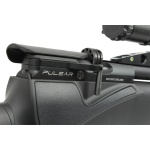 Daystate Pulsar Synthetic Bullpup
Description
Additional information
Reviews (0)
Description
Daystate Airguns has a long history of manufacturing some of the finest
airguns in the world. Building on the companies tradition of quality
before quantity, the design team in England and Italy are proud to
present the all new Pulsar Bullpup Air Rifle. The Pulsar is the
culmination of decades of research and development including
technologies found in aerospace and medical industries alike. The
electronic firing and regulating system is completely water proof and
provides the most precise shot control that air driving a pellet can
provide. The breech block, being machined from aircraft grade aluminum
with a ultra glide side lever, can be reversed for the left handed
shooter. Daystate has worked to include a vast array of features even
the most demanding airgun shooters have come to expect. The rifle
includes a built in level to show scope canting, a laser targeting
system brilliantly place in the for end that turns on when the rifle is
cocked and goes off when fired, and a computer mapping system with three
tuned power level choices that maximize shot count on each of the
different selections. The software also displays shot count, cylinder
pressure, battery life, and more. The result gives the user three
perfectly tuned guns in one. A ten shot magazine feeds the highest
quality Lothar-Walther barrel available resulting in match grade
accuracy. With a completely redesigned sound moderating system, each
shot produces barely a whisper. The Pulsar spans the gap between
shooting bench rest, field target, pest control, and long range hunting
with the same gun. The stock has been masterfully design and produced by
the finest Italian craftsman the trade has to offer. Cheek panels can
even be changed to suit the styling needs of the individual owner. A
picatinny rail for easy mounting of a bipod or other accessories is
integrated into the design features of the Pulsar's walnut or laminated
wood stock. Finally, the stock is capped with a fully adjustable butt
pad to assure comfort and proper head position. Those fortunate enough
to acquire one of these artisan inspired shooting instruments will
cherish every moment behind the trigger.
Additional information
| | |
| --- | --- |
| Weight | 3.719457434 lbs |
| Caliber | .177, .22, .25 |