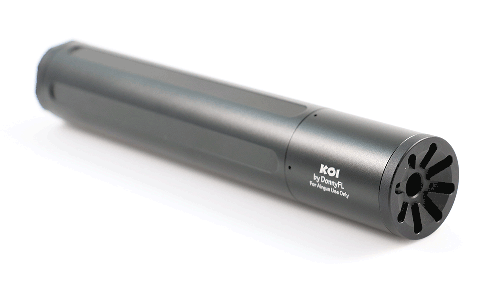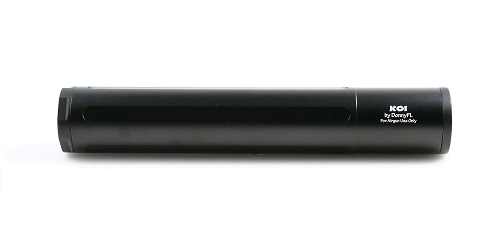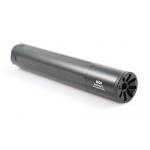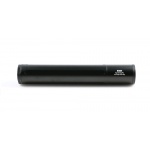 Description
Additional information
Reviews (0)
Description
With a new rugged front cap design, signature DonnyFL body grooves and bolt end cap, the KOI is a great addition to any shrouded or un-shrouded air rifle. This model has the smallest outer diameter compared to the other DonnyFL models but don't let the size fool you. With the added vent holes around the front, it is as impressive as the others.
Features:
Available in .22 and .25
Mono-core design.
Precision CNC'ed by professional machinist.
Sand blasted and anodized for maximum durability.
Swap able rear end caps for 1/2 x 20 Bolt, FX (M20x1) Bolt or 1/2 x 20 Cone.
Comes pre -wrapped in felt.
Machined grooves on the outside for easy handling.
Weight:
1. With 1/2 x 20 Bolt rear end cap: 4.7 oz
2. With M20x1 Bolt rear end cap: 4.6 oz
*Airgun use only, will not ship outside of the US
Additional information
| | |
| --- | --- |
| SKU | |
| Brand | DonnyFL |
| Caliber/Endcap | .177 | .22 – 1/2×20 Bolt Endcap, .177 | .22 – 1/2×20 Cone Endcap, .177 | .22 – M20x1 Bolt Endcap, .22 | .25 – 1/2×20 Bolt Endcap, .22 | .25 – 1/2×20 Cone Endcap, .22 | .25 – M14x1.25 Endcap, .22 | .25 – Skyhawk Cone Endcap, .25 | .30 – 1/2×20 Bolt Endcap, .25 | .30 – 1/2×20 Cone Endcap, .25 | .30 – M14x1.25 Endcap, .25 | .30 – M20x1 Bolt Endcap, .25 | .30 – Skyhawk Cone Endcap |
Availability
Now available in-store at
15608-B Graham St Huntington Beach 92649


Powered With Oliver Pos