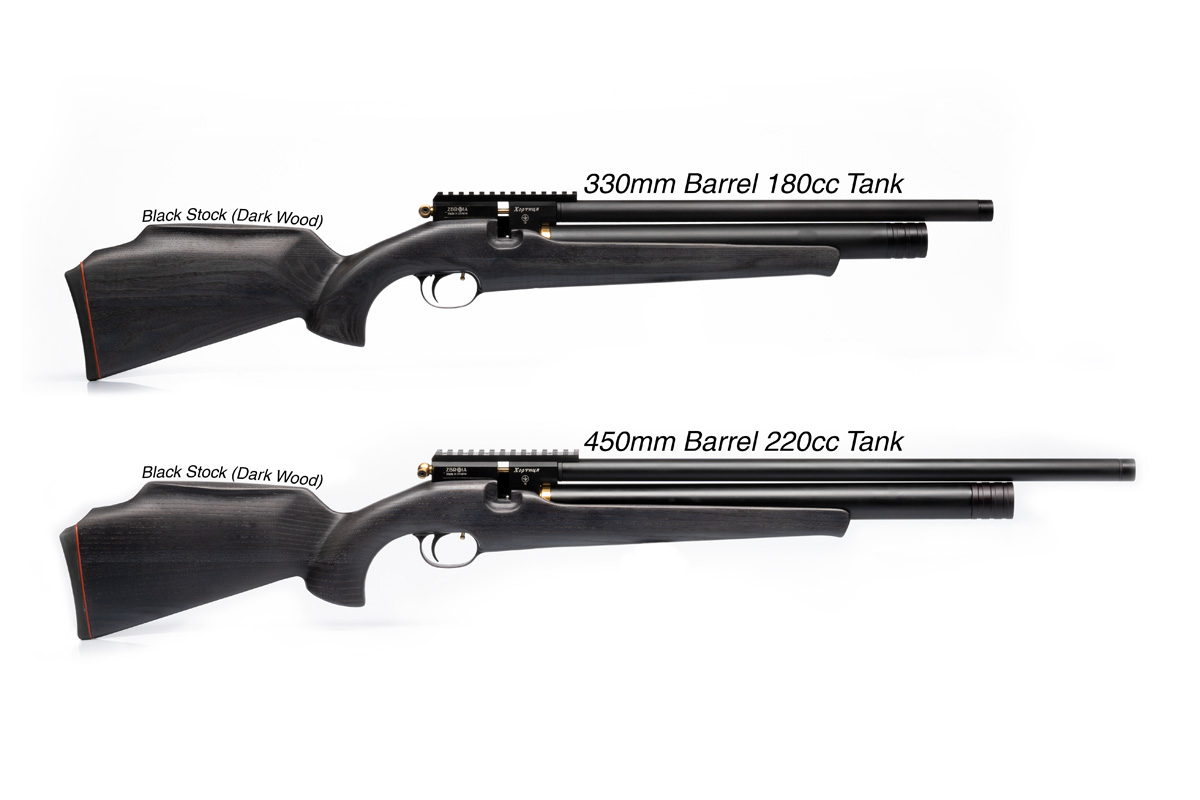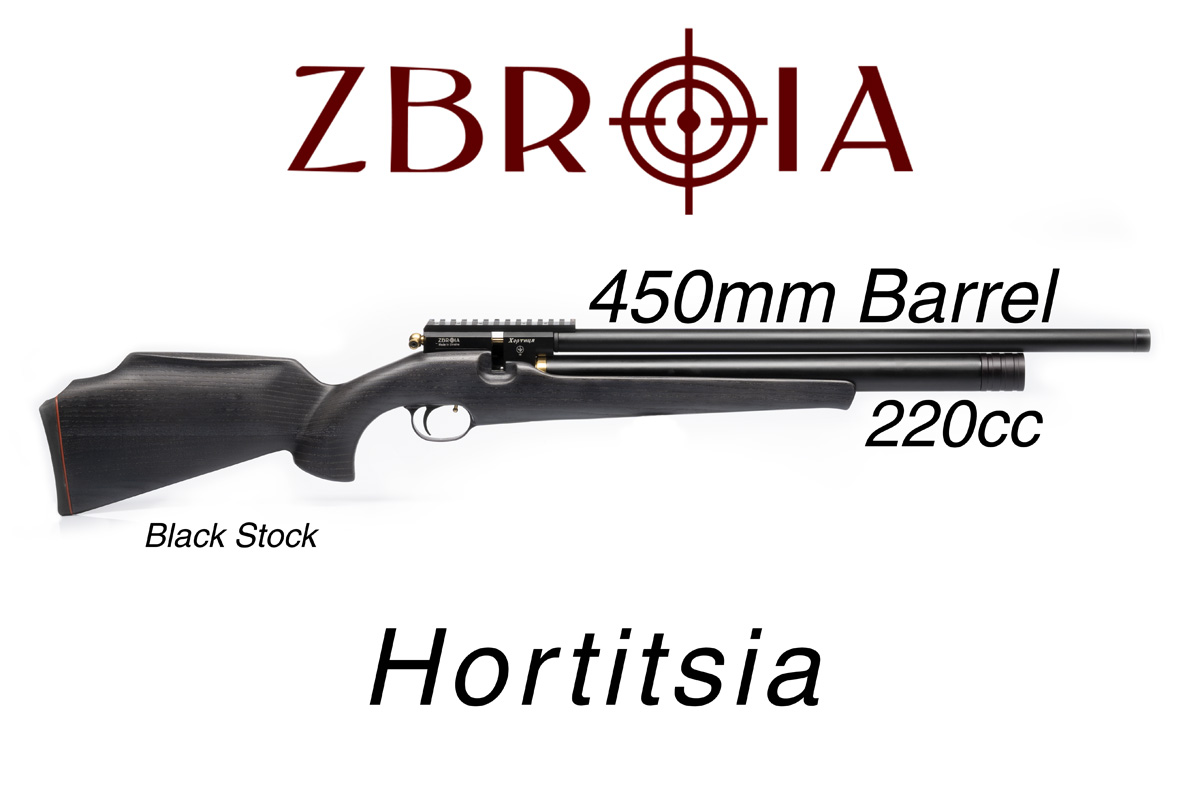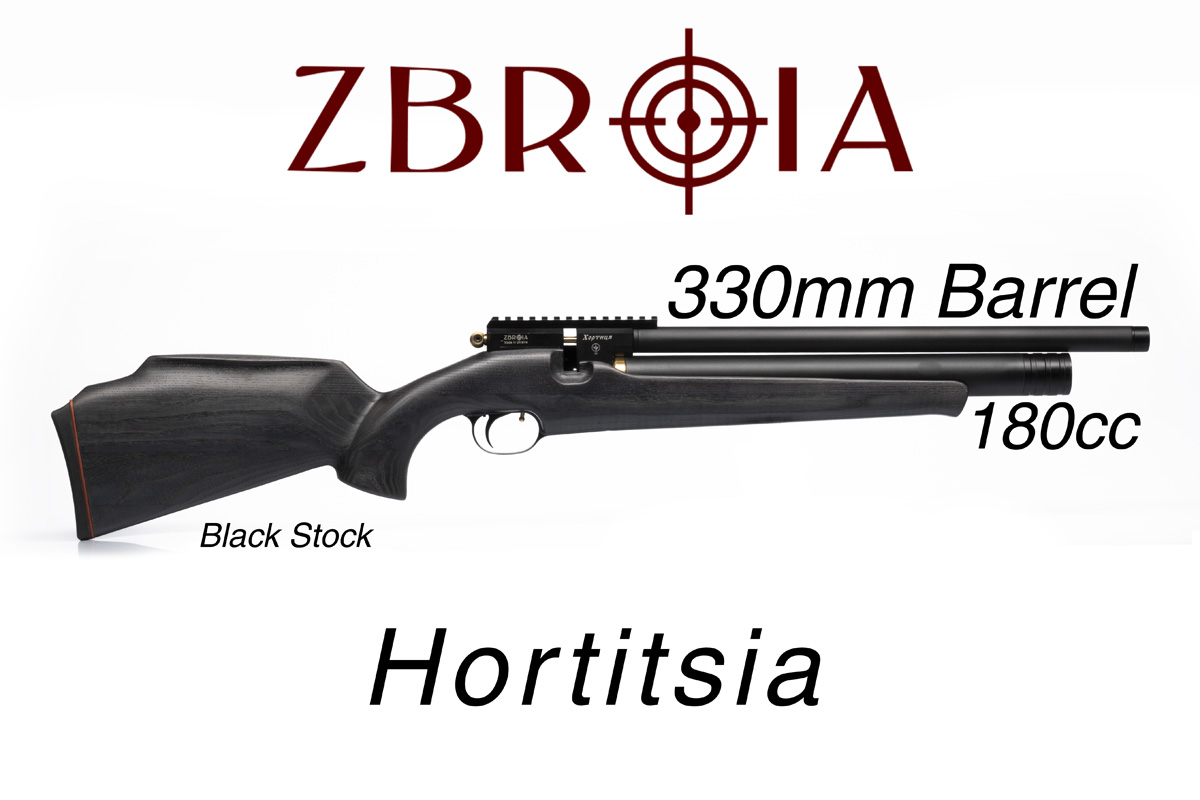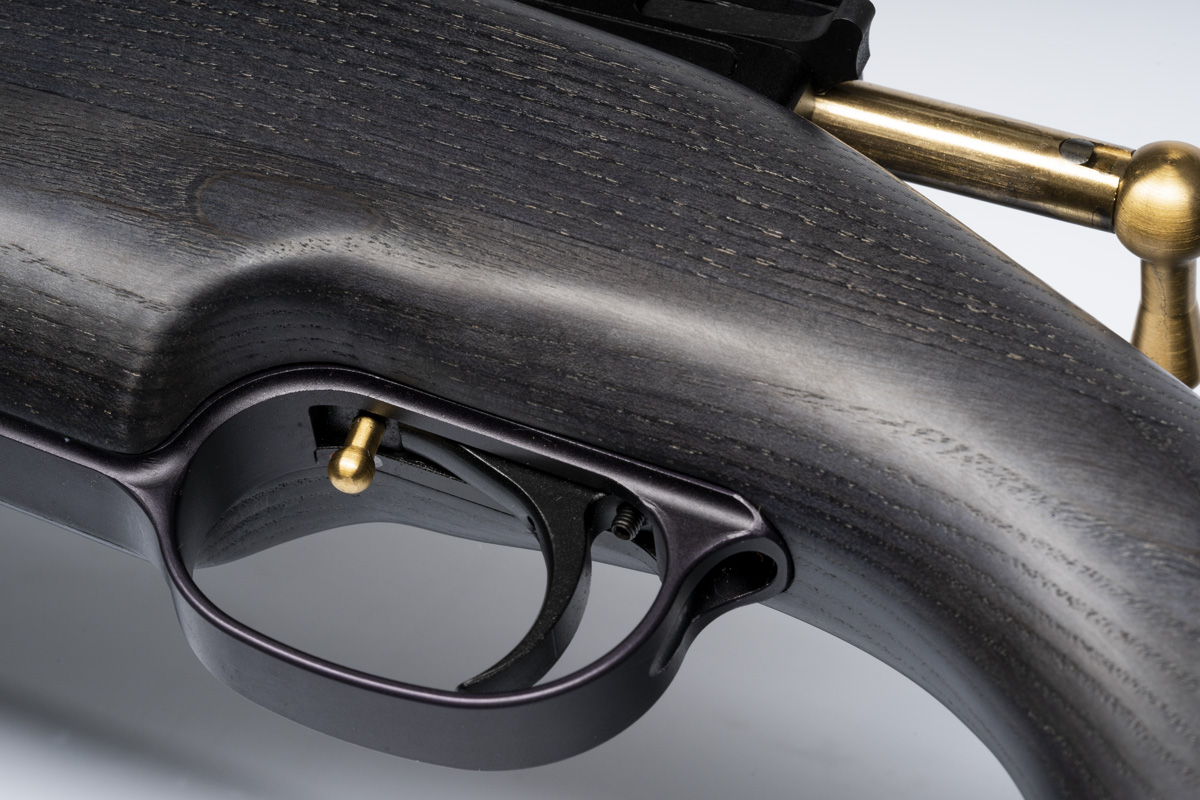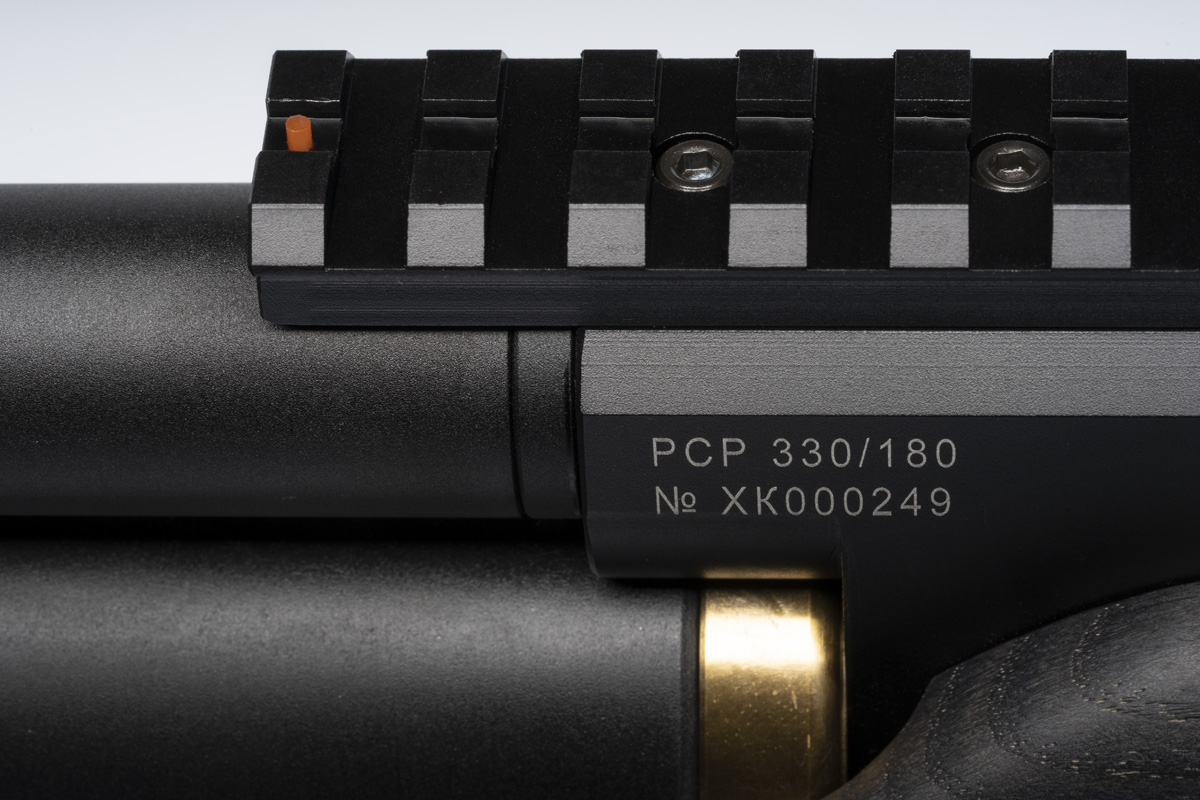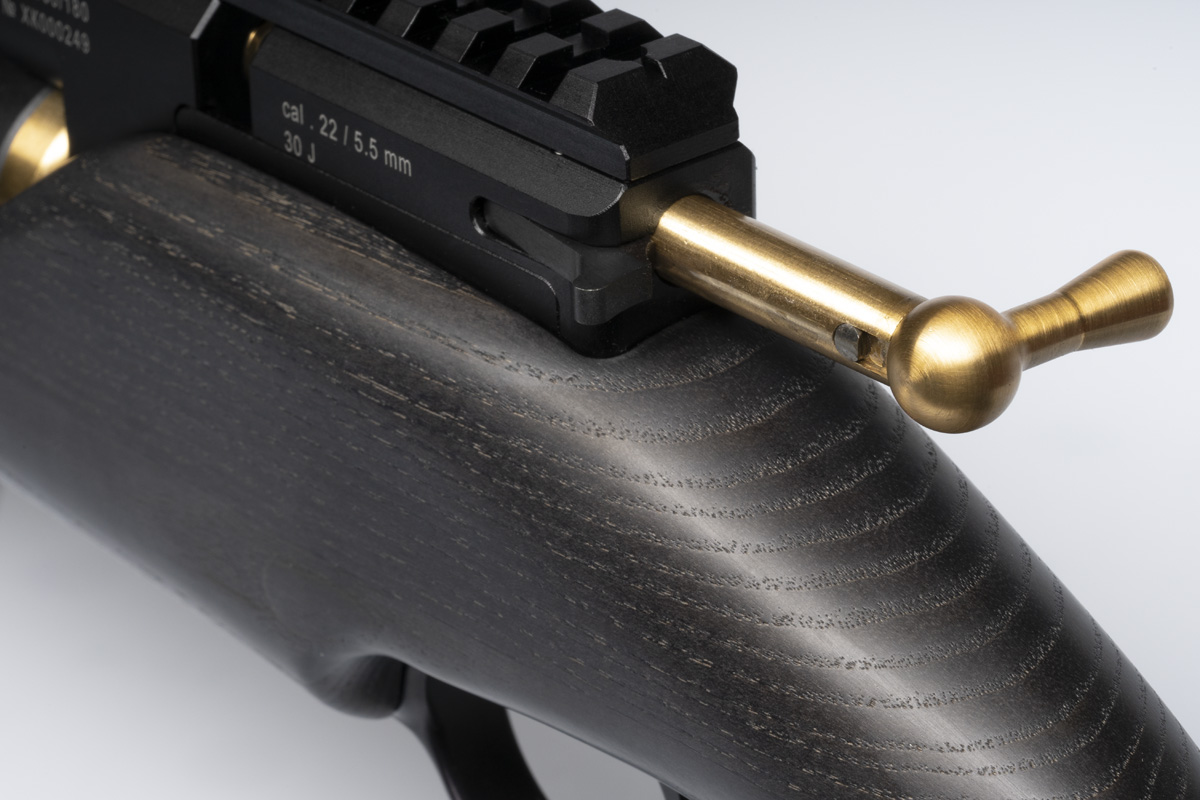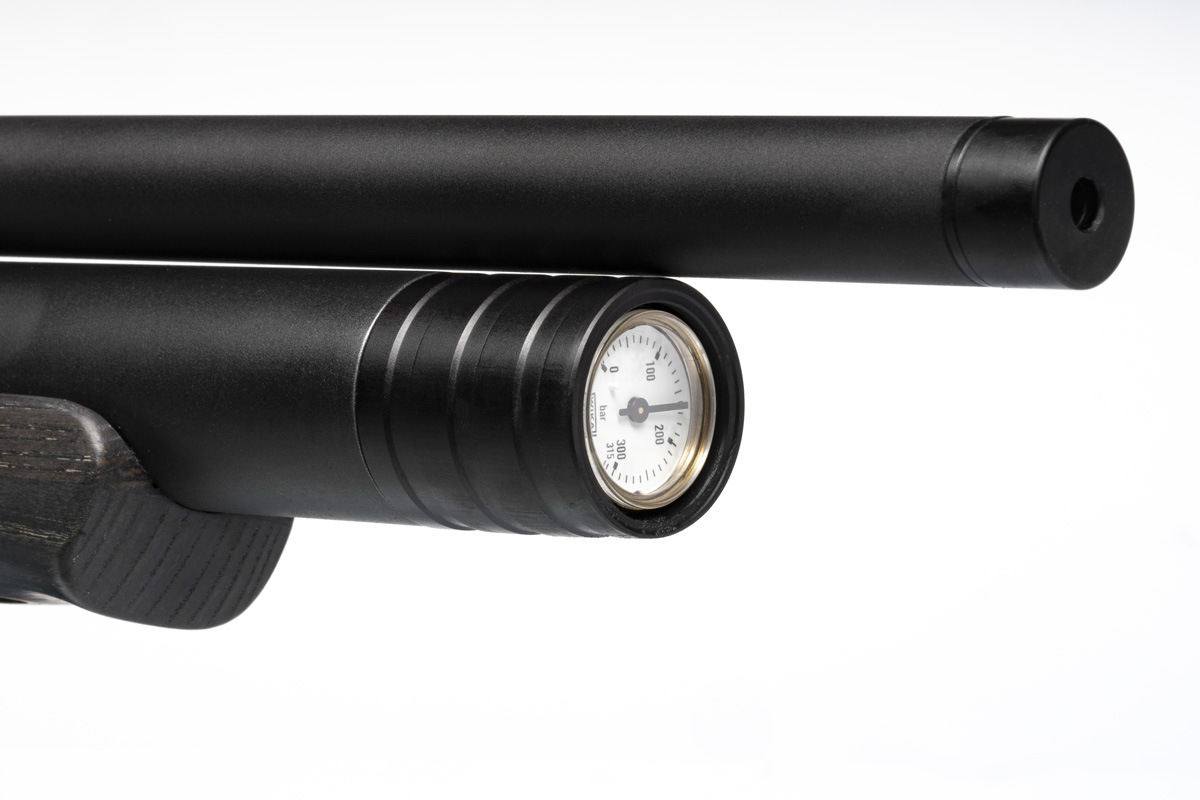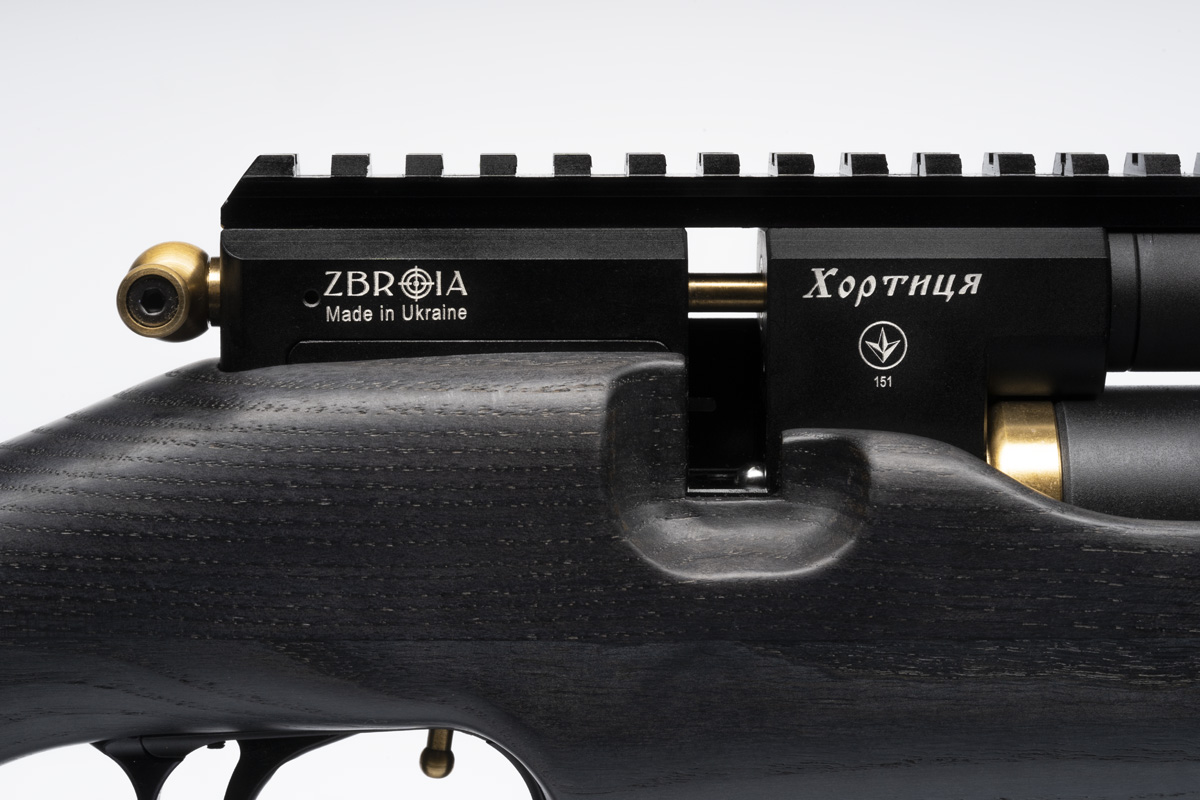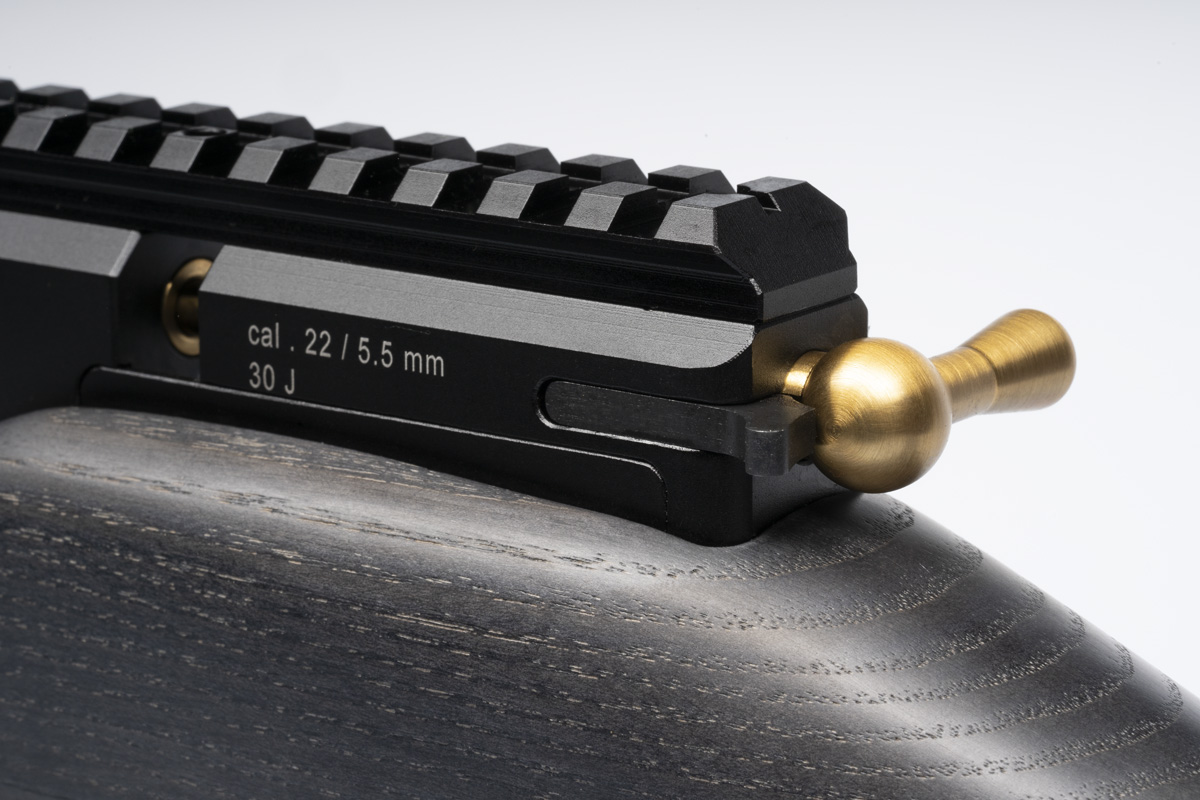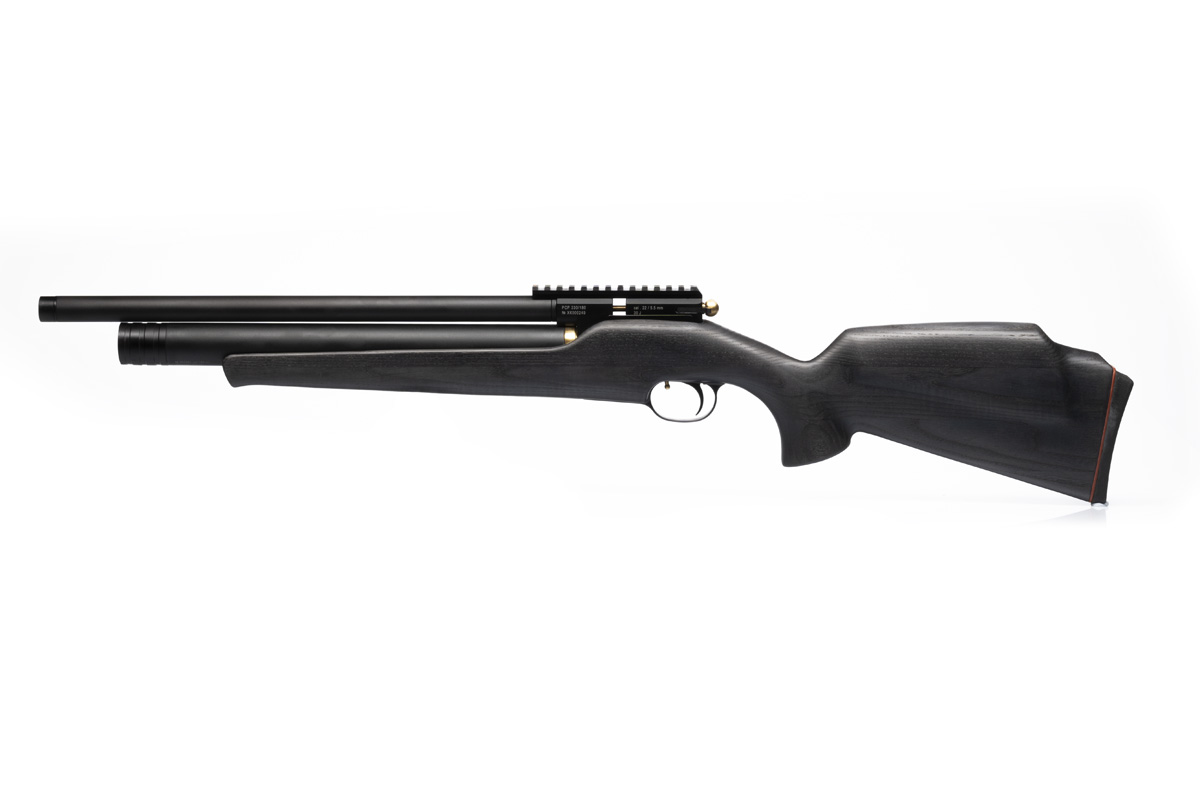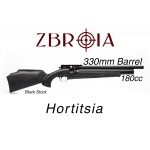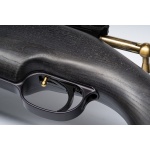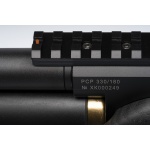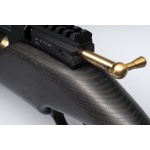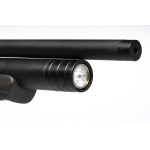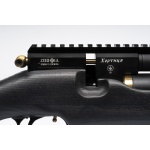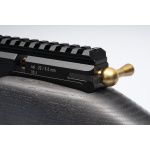 Description
Additional information
Reviews (0)
Description
The model "Hortitsia" is made by ZBROIA Company since October 2015 in Kharkov, Ukraine. It is refer to the pre-charged air gun (PCP). It is made in classic variant with a stock Monte-Carlo. The main criterias during designing of the air gun were Accuracy, Quality, Reliability and Ergonomics.
The air gun is made in caliber 4,5 and 5,5 mm (.177' & .22'). Also, there are two standard barrels and reservoirs of high pressure: 330 mm / 180 sm3 and 450 mm / 220 sm3. Weight of air gun is accordingly – 3,0 and 3,1 kg, length – 890 and 1010 mm.
The steel barrels of our own production has 12 grooves. The rifle has a reworked compact and light sound moderator of barrel. Now it integrates with cover of barrel and very effective of silencing. It can be detachable also. Construction and technology of production of air gun allows getting stable accuracy of shots. C-T-C (center to center) of our PCPs on distance 30 meter is less 20 mm.
The reservoir of high pressure was designed by company specialists together with the profile Research Institute. The work pressure of reservoir which is shown on monometer WIKA is 300 Bar, testing during producing – 495 Bar.
Distinctive feature of reservoir is built-in high accuracy reducer (regulator), which allowed supporting given shot's velocity with accuracy up to 1 %. Besides reducer provides with an optimal consumption of the compressed air. That is why the full filling of reservoir is enough for more than 100 shots of caliber 177' or 60 shots of caliber 22'.
The reservoir is quick-detachable. The un-installation and installation of reservoir is made by twisting. The mount Picatinny length 160 mm is hard and accurate conjugates with the body of air gun, allows convenient putting of any optic scope.
PCP "Hortitsia" is completed by two magazines of chamber type. The capacity of the magazine is 12 (.177′) or 10 (.22') pellets.
The next innovative elaboration for PCP Hortitsia is using a hammer firing pin, which allows making rammer of type of the sliding bolt with an original bottom of fixation. As a result, was made mechanism of overcharging with less trigger pull and less way of rammer. It allows to make an overcharging of the air gun not looking up of aim.
The regulated trigger is made from a high strong steel, and is made in its own body like detachable module. The safety protects from accident shots. The lever of safety is near of the trigger. The way of trigger and trigger pull is regulated. For making regulation you just need to unscrew a two screws and take body off the trigger.
The reliability of work of mechanism of air gun is provide by using a quality details of the best European manufactures, such as spring, rings, manometers. The raw materials of the metal parts are from Austria.
The classic model of PCP "Hortitsia" allows convenient putting, aiming and quick overcharging air gun during the running shots. Comfortable using is providing with a convenient place of safety and filling port, hiding under the cap of manometer. The set includes two filling – adapters for filling the reservoir with a filling station or a pump: a screw-threaded and a quick-detachable quick fitting.
And final, "Hortitsia" is produced in two colors – to be everyone happy!! Besides classic there is a black color.
During the time of production of air gun the combination of price and quality provides with an excellent reviews by customers and stable market. The Company Zbroia guaranties a trouble free exploitation of air gun no less 10 000 shots. The warranty period of the exploitation is 24 months.
Additional information
| | |
| --- | --- |
| Brand | Zbroia |
| Caliber | .177, .22 |
| Barrel Length | 330mm, 450mm, 550mm |