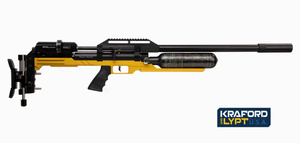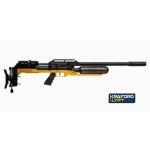 Kraford & Lypt KL-MAV Chassis
Description
Additional information
Reviews (0)
Description
Features:
– ARCA extension rail with T-slot along the bottom for picatinny rails
– Low profile rigid design with the ARCA rail close to the bottle.
– 2 piece system, the rail can be detached and swapped out with a compact rail.
– T-slots on the left, right and bottom of the rear to add rails and sling attachment points
– Comes with 1 Picatinny t-slot rails that slide in the t-slot under the ARCA and in the T-slots on the bottom and side rear.
– 2 holes in the rear for trigger adjustment
– Hole for reg adjustment